15 Oct 2021
Awards success for Harry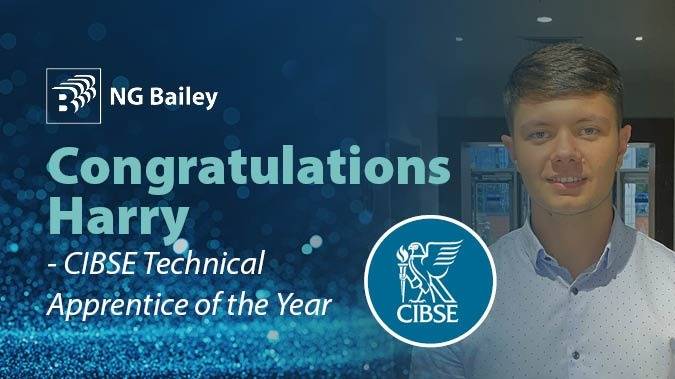 Huge congratulations to Building Services Engineer apprentice Harry Playfair who has been named the Chartered Institute of Building Services Engineers (CIBSE) Technical Apprentice of the Year.
The awards recognise the rising stars who have a desire to succeed in the building services discipline. Part of Harry's award entry was a video presentation in which nominees were asked to explain why they would recommend an apprenticeship. Harry said: "During the two short years within the industry I have recognised the great advantages of working within a project team, experienced what other colleagues have to offer and teach young aspiring engineers. The industry really is full of knowledge and experience which needs to be passed down."
Harry, who is about to enter the third year of his Building Services Engineering apprenticeship, is a member of the team working on the Our Town Hall project at Manchester Town Hall, the largest heritage restoration project currently taking place in the UK.
Since joining NG Bailey, Harry has also worked on the CityLabs project but has gained most of his experience on the Manchester Town Hall project. Explaining why he deserves his win, Harry's manager Reanna Taylor said: "Harry is an outstanding ambassador for apprentices across the industry. During the two shorts years that Harry has been here, his professionalism and enthusiasm have really stood out. "
He is also shortlisted in the upcoming H&V News Award – well done Harry!