12 Oct 2021
Charging up for the electric travel revolution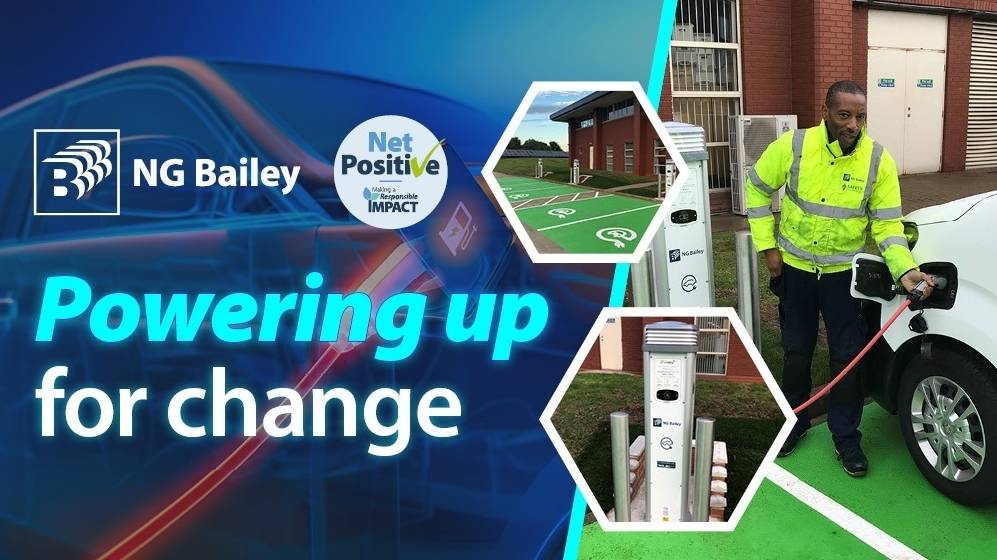 We're powering up for change with the introduction of electric vehicle charging points at our Leeds office.
Our Leeds campus became the first to see charging bays for six electric vehicles introduced this week – and it is already proving popular with colleagues.
Three 7.2kw dual charging points have been installed by engineers from our Services business. The dual vehicle charging points enable up to six vehicles to be charged at the same time.
The chargers are being piloted at Leeds before being rolled out to more destinations across the country. The move supports our Group-wide Net Positive responsibility strategy and is one of many steps being taken to support our aim to reach zero carbon across the Group.
Fleet Manager Pritesh Acharya explained: "This is an exciting step forward for us in helping to drive down the carbon impact of travel, whether that is for colleagues commuting to and from work as well as our own fleet operations.
"We are already starting to introduce electric vans on some of our contracts and are currently reviewing our company car programme to align us for the future transport changes so this is the next step".