27 Sep 2021
In-house innovation recognised in New Civil Engineer awards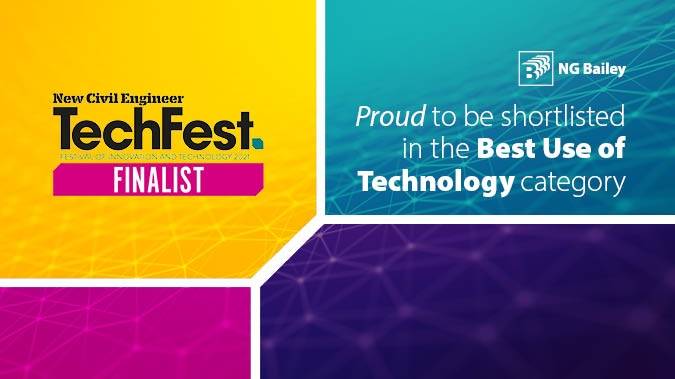 Our innovative Bracket Design app developed to calculate the design of building services and brackets is shortlisted for in the New Civil Engineer Techfest awards.
First developed in 2018 by our Design and BIM Development Manager Paul Marsland, the app calculates the correct structural design of brackets, M&E services, supports, and fixings needed – something that has been often overlooked in the industry – and isn't covered by any commercially available applications. Since then, it has been continually updated and developed with new features and functionality added.
Recognised in the Best Use of technology: Design Efficiency category, the tool is used on every project undertaken by NG Bailey. Paul explained: "The design of building services brackets, supports and fixings is often overlooked, yet it is vital that these systems are correctly designed and installed to ensure the safety of building occupants and the safe and reliable performance of the building services and systems they support.
"Conventionally the design of the support systems needed for to carry the building services has either been guessed at or over-engineered. This can create problems because the design of support systems impacts the spatial arrangement of services; additionally, the distribution of complex building services imposes significant loads on the building structure – this can cause problems and challenges if this has to be addressed late in the project delivery."
The NG Bailey Bracket Design app enables building services systems to be quickly and easily calculated whilst performing all the necessary structural design calculations for brackets, fixings, and the services themselves. It also outputs the design in a format that can be manufactured and assembled at our Offsite Manufacture facility.
Since its introduction, it has been enhanced and we've delivered training courses and awareness sessions with our own teams, our external supply chain, and even competitors. We are actively engaging with the Electrical Contractors Association, the Institute of Engineering and Technology BEAMA to support the development of additional new standards.