9 Sep 2021
Workforce opportunities at our Offsite Manufacture facility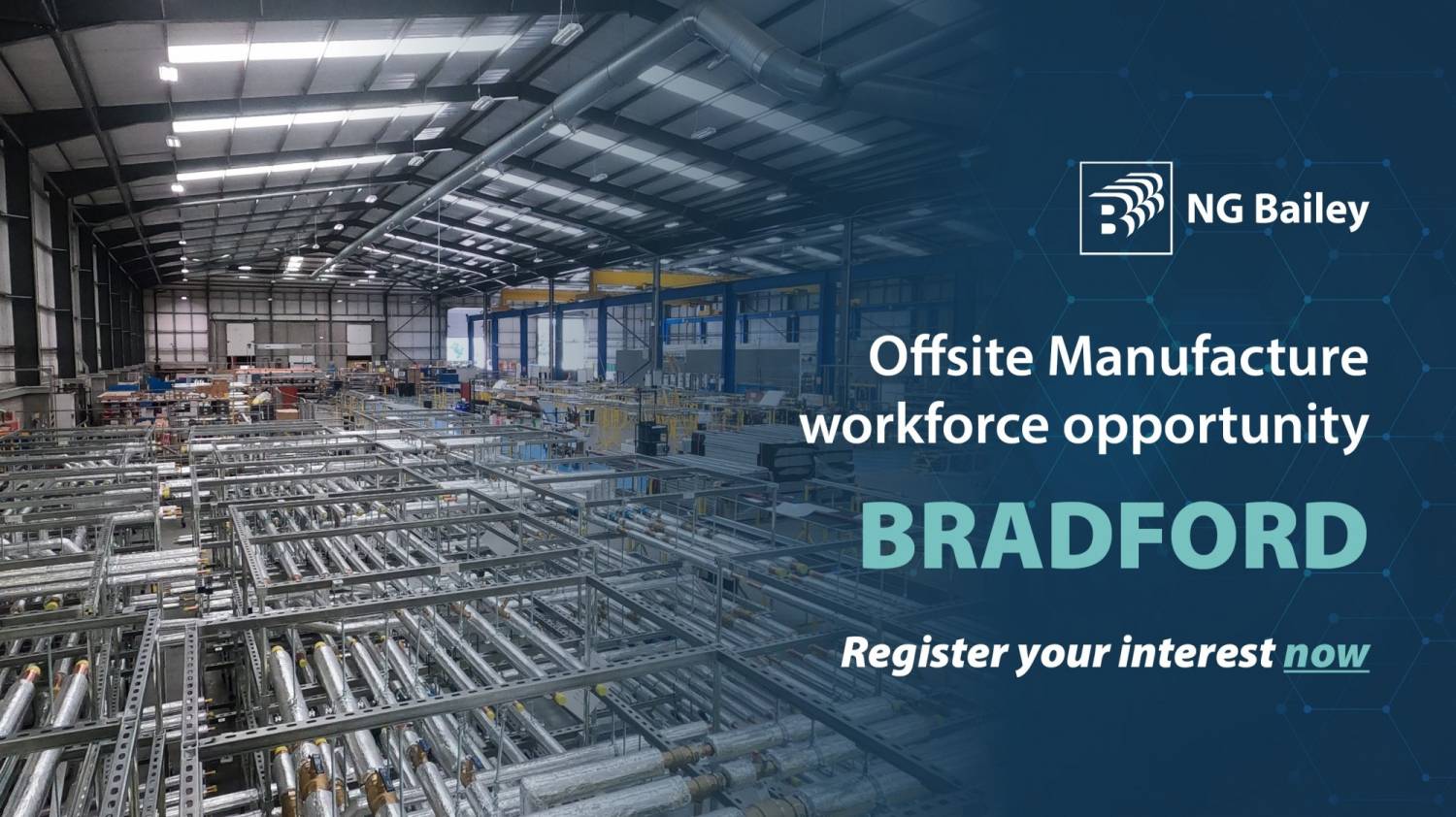 ​NG Bailey is the UK's leading independent engineering and services business and we have some fantastic opportunities for factory operatives at our industry-leading Offsite Manufacturing facility in Bradford.
Founded in 1921, we are a family-owned business that has grown from a small electrical contractor to the award-winning industry-leading company we are today.
NG Bailey brings buildings and infrastructure to life, creating exceptional environments for present and future generations. Working across a variety of sectors we have offices across the UK, including our large Offsite Manufacturing facility based in Bradford - it is within this facility that we have opportunities for temporary and permanent factory operatives to join our team.
If you would like more information, then please get in touch with Cubed Resourcing at: hello@cubedresourcing.co.uk or phone: 0330 123 9621.
As an operative in our purpose-built facility, you will undertake varied and interesting work on some of the most prestigious projects currently being constructed in the UK.
We are offering competitive rates of pay, and flexible working hours across seven days, including evening work to fit around family life and personal circumstances.
These roles are available to anyone, no experience is necessary as full training will be given. There may also be the opportunity for some of these positions to be made permanent.
Take a look here to hear directly from some of the people that work in our business.