1 Sep 2021
H&V News Awards shortlist success for apprentice Jess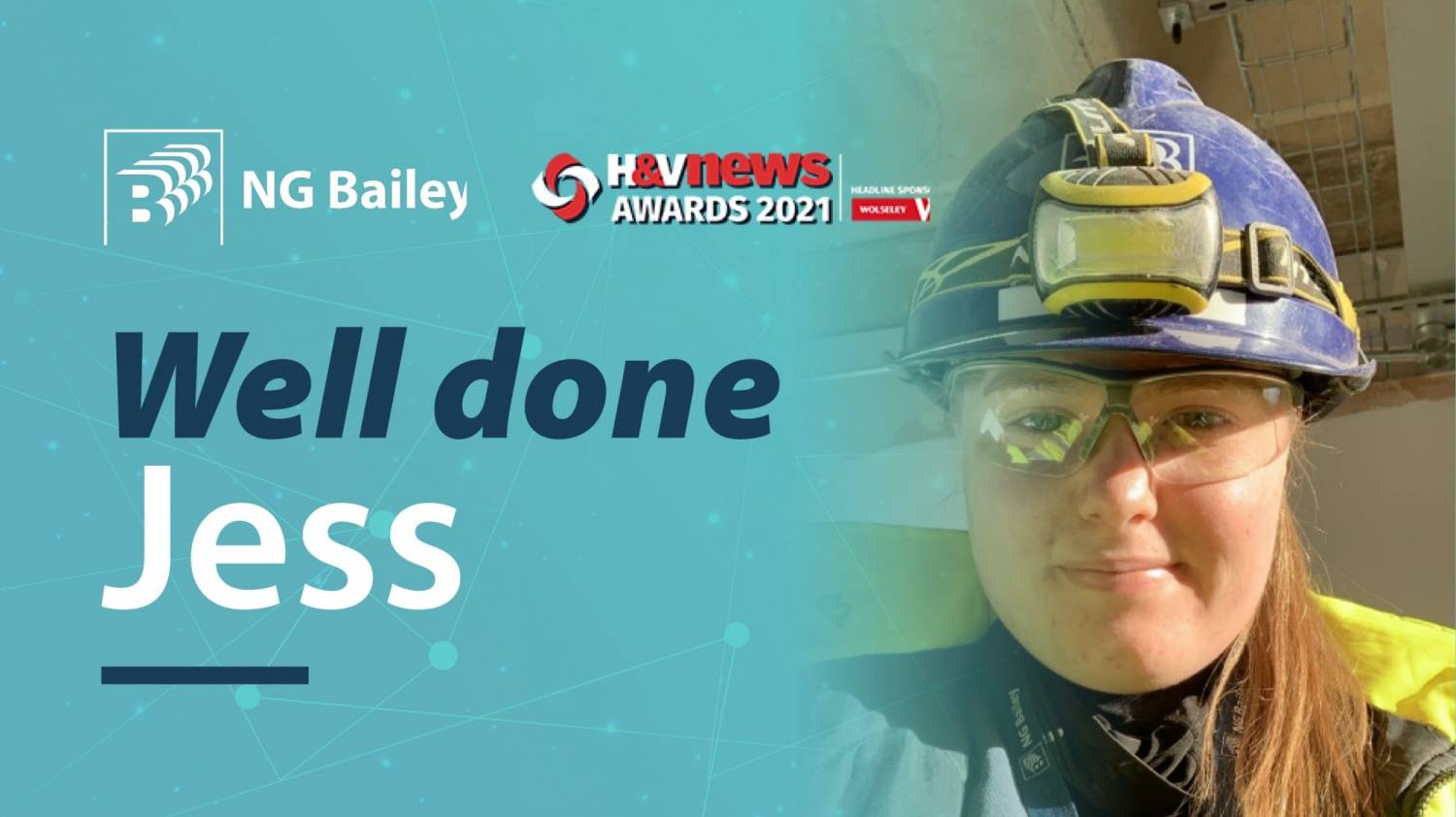 It's a day of celebration for Heating and Ventilation apprentice Jess Baker who has been shortlisted in the Apprentice of the Year (over 21) category at the prestigious annual H&V News Awards.
The awards are an annual celebration of excellence and cover the entire heating, ventilation and air conditioning building services supply chain.
Embarking on the third year of her Heating and Ventilation apprenticeship with us, Jess is currently based on Project MENSA. However, her shortlist place recognises the vital part she played in the Royal Hallamshire Hospital project in Sheffield, where our engineering teams helped to deliver four new state-of-the-art operating theatres and a recovery area within the live hospital environment.
Jess has been nominated by her apprenticeship development partner, Claire Kett, who said: "Jess always excels in every aspect of her apprenticeship and she consistently scores excellent across all her site reviews. Jess should be very proud of herself."
Jess is an advocate for encouraging women into construction apprenticeships, so she is delighted to have been shortlisted for such a prestigious award.
When speaking of her apprenticeship Jess said: "I enjoy that every single day is different. I'm constantly on the go and always have a task to do. I can see myself becoming more and more confident in my ability every day, and from knowing very little at the start, I can now install entire floors and areas of pipework and valve set-ups independently."
Best of luck Jess, we're keeping our fingers crossed for you!