5 Aug 2021
Trio gains chartered success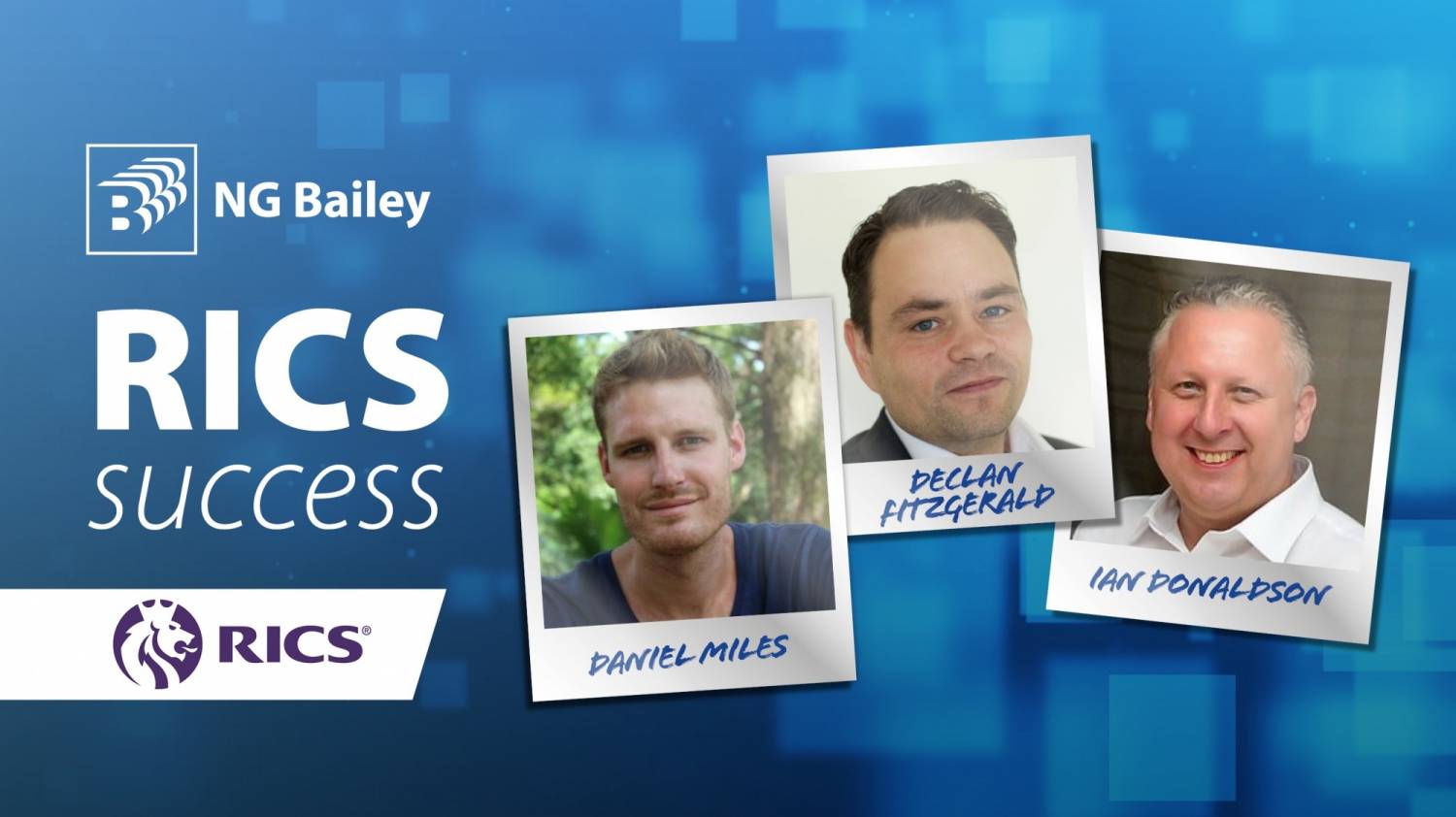 Congratulations to commercial directors Declan Fitzgerald, Ian Donaldson, and quantity surveyor Daniel Miles who have passed their Assessment of Professional Competence (APC) to become Chartered Members of the Royal Institution of Chartered Surveyors (RICS).
All three followed the experience route which includes the preparation and submission of a personal statement and case studies, which is then followed by a 60-minute interview.
Mark Parrott, Engineering Commercial Director, commented: 'I'm delighted for Declan, Ian, and Daniel, as they have all worked extremely hard to achieve this highly regarded professional qualification and it is thoroughly deserved.'
NG Bailey supported Declan, Ian, and Daniel through their individual routes by providing support and expertise through an internal working group that provides support for members of our commercial team looking to achieve chartered surveyor status. It includes support and mentoring from our two qualified in-house APC Assessors. The Royal Institution of Chartered Surveyors is a highly regarded and respected professional body that accredits professionals within the land, property, construction, and infrastructure sectors worldwide.