8 Jun 2021
MyInsight – a new digital platform for our Services division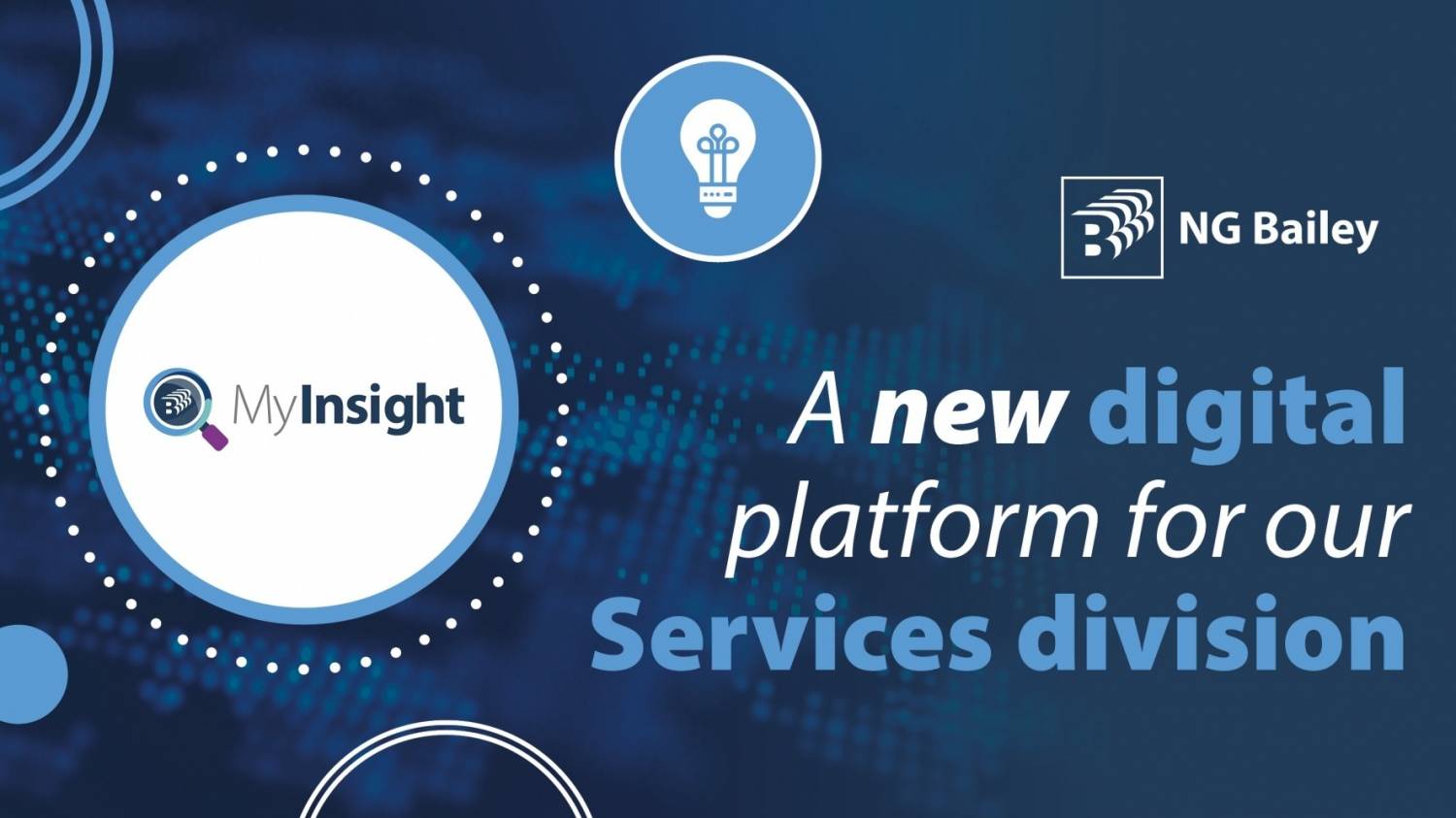 ​Over the last few years, the pace of digital transformation has accelerated, highlighting the need for businesses to be more agile and efficient. The impact of COVID-19 and the rise of remote working has also intensified the importance of effective project management and the need for our people and our customers to be able to access the information they need from anywhere at any time.
With this in mind, our Services team has created MyInsight, a new digital cloud-based platform designed specifically for use on our customer-facing projects, which enables us to be more proactive in our approach to project management, whilst empowering our project teams to work more dynamically.

This secure user-friendly system makes us more automated in the way we operate and can be used across different digital devices. MyInsight consolidates a lot of our procedures and processes, bringing different aspects of our Services business together into project specific central dashboards, essentially a one-stop shop, so information can be accessed and downloaded at the touch of a button.
Our project teams are notified of key tasks, milestones, and next steps with an alert, allowing them to coordinate, plan, execute, and report on their projects with ease. With our teams using a single central system and working on the same real-time data it allows us to have full visibility of what is happening and when and enables us to act quickly to address any issues.
As a service provider, building positive customer relationships and enhancing customer engagement with our operational teams is essential. MyInsight focuses on functionality and can be shared with our clients, service partners and customers, to offer greater transparency on our projects. They can engage with us in real-time, which offers greater efficiency and leads to a reduction of emails and paperwork because it is all encompassed within the system - the conversation is in one place.
We have seen immediate benefits and better output since we implemented the platform on our projects, and this great multi-functioning tool has offered a solution to many business challenges.
MyInsight is already being used successfully by our IT Services teams and a number of their customers and will be utilised by our Facilities & Infrastructure Services teams and Freedom teams on their projects soon.
Kelly Tedesco, Managing Director, IT Services: "MyInsight makes us leaner and more efficient operationally. We want to empower our people, whilst making the whole process of project management easier. As well as enabling close internal interaction with our teams, it allows better interaction with our customers and service partners too, so we're all working together in one place.
"The platform has enabled us to streamline and automate our workflows, which has reduced the time it takes to administer and complete projects. As a result, we have enhanced the speed at which we can process and report on rollout projects, framework contracts and quote volumes and have realised much improved productivity, saving time for both internal and external stakeholders thanks to improved collaboration.
"I'm looking forward to seeing where MyInsight can take us as a business."