3 Jun 2021
One Angel Lane achieves Uptime Institute Professional Services M&O Stamp of Approval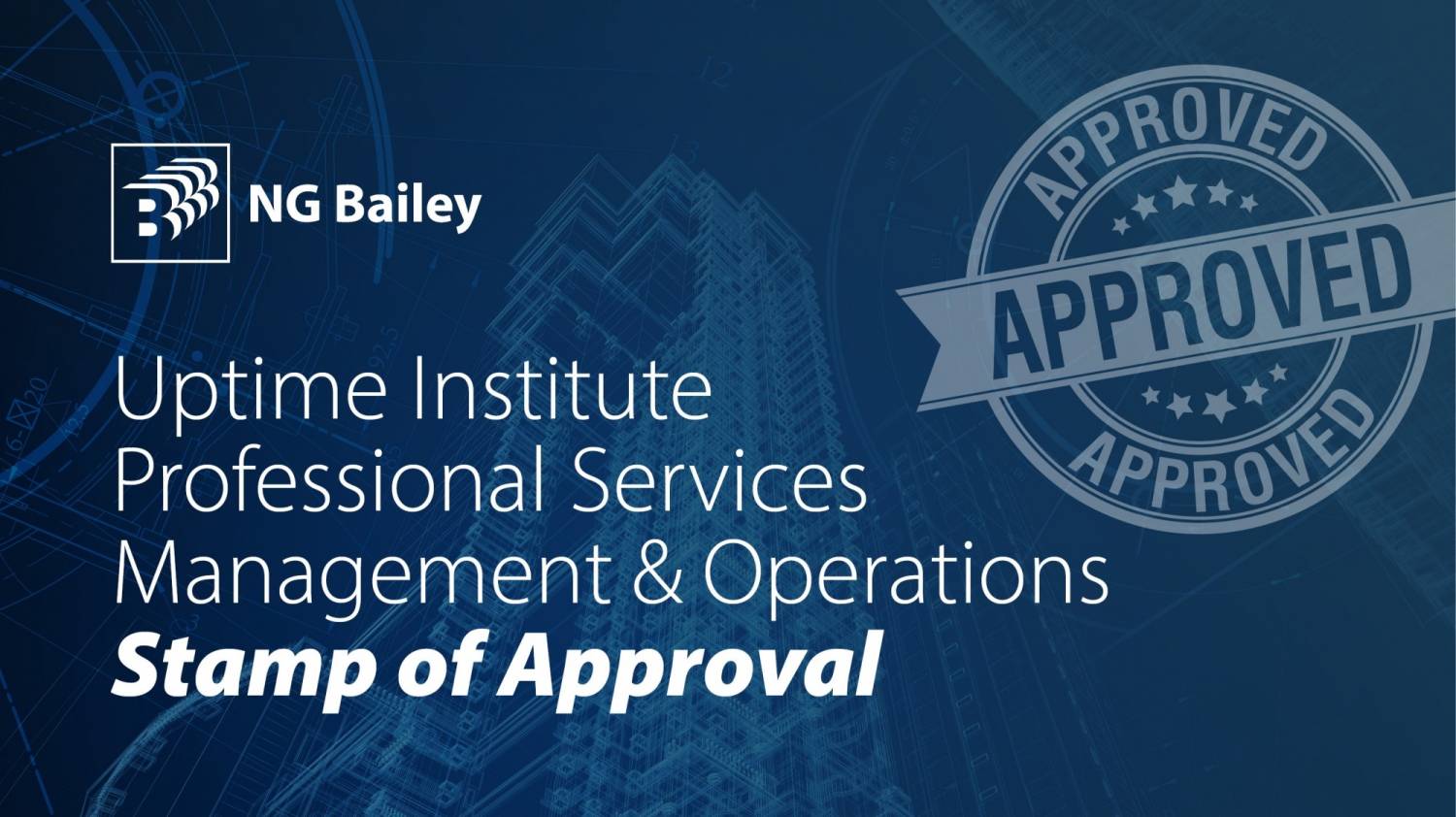 We are proud to announce that one of our managed services premises, One Angel Lane in London, has been granted the Uptime Institute Professional Services Management & Operations Stamp of Approval.
The premises are the European headquarters for a leading investment bank and is currently one of only 11 buildings in the UK to hold this Global standard.
Uptime Institute is an unbiased advisory organisation focused on improving the performance, efficiency, and reliability of business-critical infrastructure through innovation, collaboration, and independent performance certifications. The M&O Stamp of Approval is founded on the behaviours necessary for data centre owners and operators to achieve the maximum uptime of their existing data centre and critical offices and adherence to the M&O behaviours has proven to help minimise data centre downtime.
For the premises to maintain its leading world-class service, it is vital that its facilities remain safe and threat resistant, which makes uptime - constant IT service availability supporting operational delivery - critical.
Mechanical and electrical infrastructure is an essential part of their operations and like all investment banks, they have to comply with policies and protocols to deliver against the rigorous requirements established by the financial regulators regarding the resilience and security of their M&E infrastructure, and as their facilities management provider, it is essential that we comply with these policies and protocols.
Tim Simmons, Managing Director, Facilities & Infrastructure Services, NG Bailey said: "This is a great achievement for all the stakeholders who were involved in successfully securing this prestigious stamp of approval for One Angel Lane. I'm particularly proud of our Facilities & Infrastructure Services team who continue to deliver a high level of service to our valued customer. We see this as a benchmark for our future performance and we are committed to continuous improvement and maintaining operational excellence."
Executive Director Head of Facilities Management for our customer commented: "We are extremely proud of our internal teams for accomplishing such an achievement, which illustrates how our firm meets global standards and reinforces our unwavering commitment to existing and future customers. We continue to embed the guidance learned from Uptime Institute into the training of our teams, vendors and visitors while building upon Uptime Institute's recommendations."