27 Apr 2021
NG Bailey secures IT Services contracts worth £10m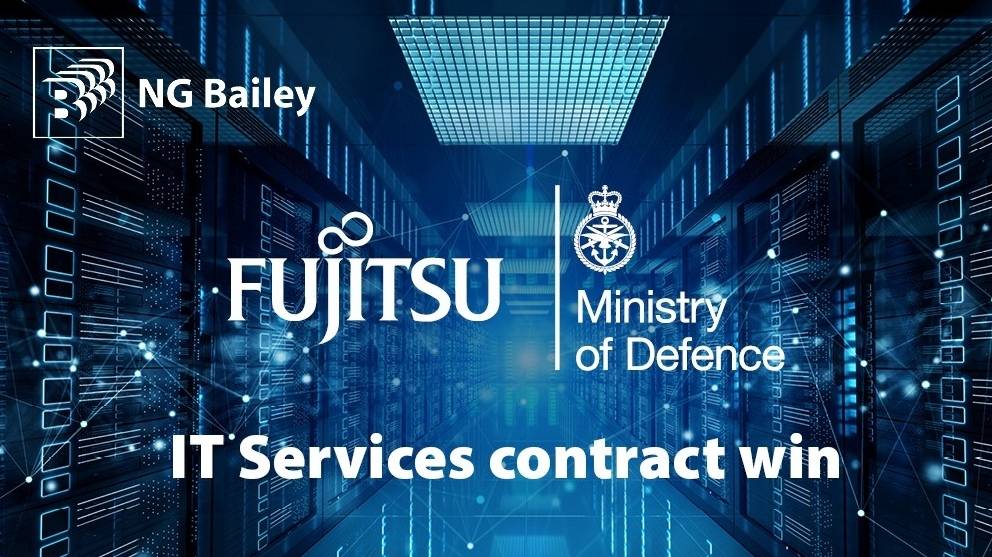 Our IT Services business, which forms part of our Services division, has secured contracts worth more than £10m to support Fujitsu in delivering a range of services for the Ministry of Defence (MoD).
We have worked with Fujitsu for six years. The majority of the work is being delivered as part of the Defence Connectivity Network Services project and will see a team of our IT specialists providing break-fix capability for passive infrastructure on the MoD estate throughout the United Kingdom, Cyprus and North West Europe.
From May, the team will be supporting a significant number of locations for Data LAN services, with voice maintenance services also being provided at a sizeable number of locations.
The break-fix capability is delivered via a team of suitably qualified and experienced engineers, with associated management, to ensure a best in class service is accomplished.
The passive infrastructure includes Cat5, Cat5e, Cat6 and Cat6a data cabling, all types of Fibre Optics mediums and telephony. The contract also includes a range of service level agreements to ensure key infrastructure remains available round the clock.
The second contract which began in March, is part of the Future Maritime Support Programme based at HM Naval Base in Portsmouth. The team will be delivering a fast-paced installation of new internal and external communications infrastructure, including civils, electrical and containment work.
NG Bailey's IT Services Defence Sector Director Tim Briggs-Mould, said: "We have supported critical defence projects throughout our hundred-year history and we have demonstrated proven delivery capability and experience to both Fujitsu and the MoD."
Kelly Tedesco, Managing Director of NG Bailey's IT Services Division, added: "This contract win reflects the strength of our Services offering, as well as our relationship with Fujitsu.
"For this project we demonstrated our clear technical expertise, which combined with our strong knowledge of the sector, means our clients are confident that we can deliver these important and complex projects."