16 Apr 2021
Apprenticeship unlocks career change for Matt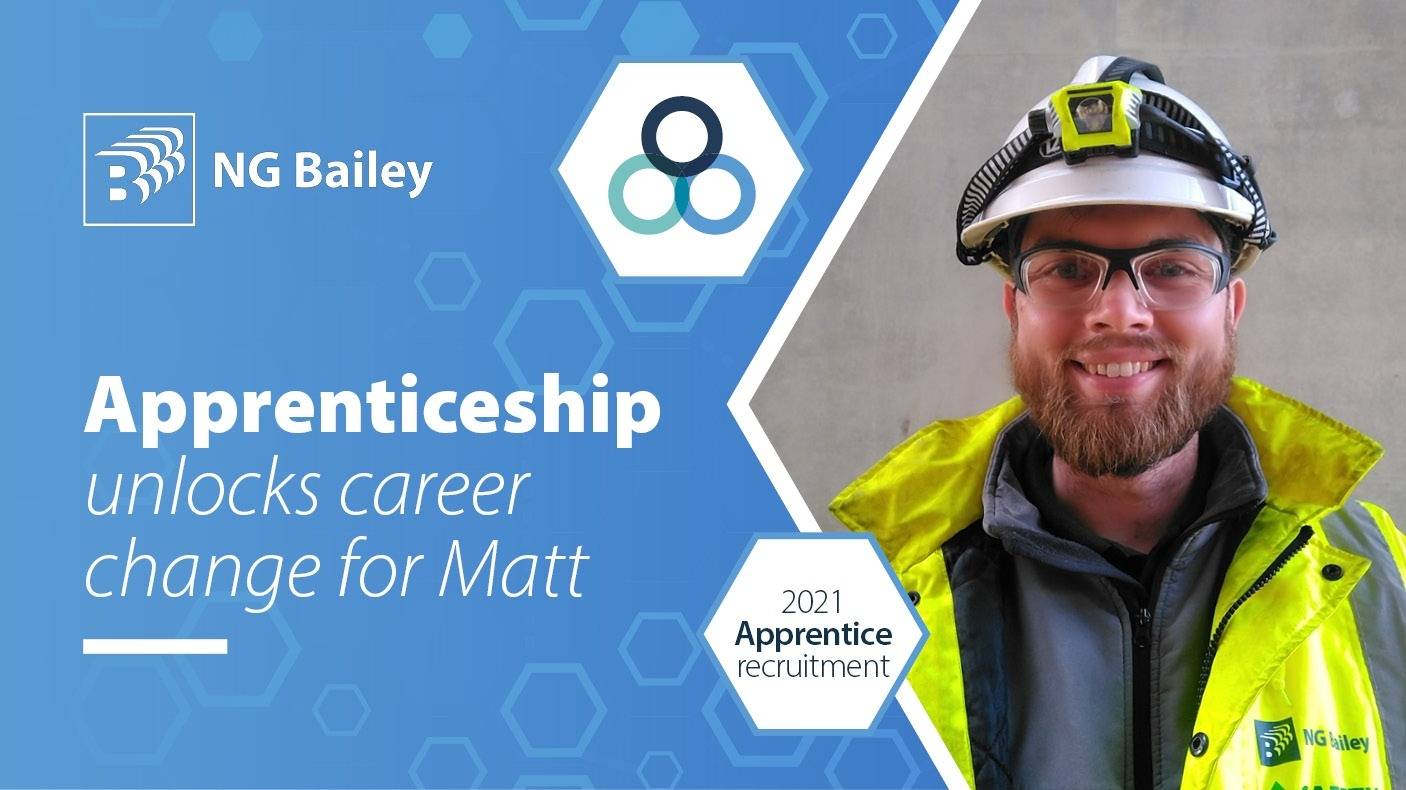 With our 2021 apprenticeship recruitment now open, some of our current apprentices are sharing their experiences. Today we hear from Matt, a second-year electrical apprentice.
Matt, 29, had previously worked as a technical support manager for a commercial espresso machine importer before changing direction to take up an apprenticeship. He said: "It was a big change and it meant going back into learning which I hadn't done for a while.
"Supervisors and colleagues on site are very supportive. Most electricians enter the trade through an apprenticeship, so everyone has been in the same position as you at some point. If you have any questions or need advice on a task, someone is always there to help without judgement or criticism.
"I feel really positive about how the apprenticeship is progressing. I've been given more and more responsibility, from installing complex runs of containment to second fixing accessories and distribution boards.
"There's a perception that apprenticeships are for younger candidates but that's not the case and I now know of a lot of older trainees. I'm getting a wealth of experience that I didn't expect to get so soon and I'm really looking forward to seeing what the future brings."
More details about our current apprenticeship opportunities can be found here.