1 Mar 2021
A day in the Life...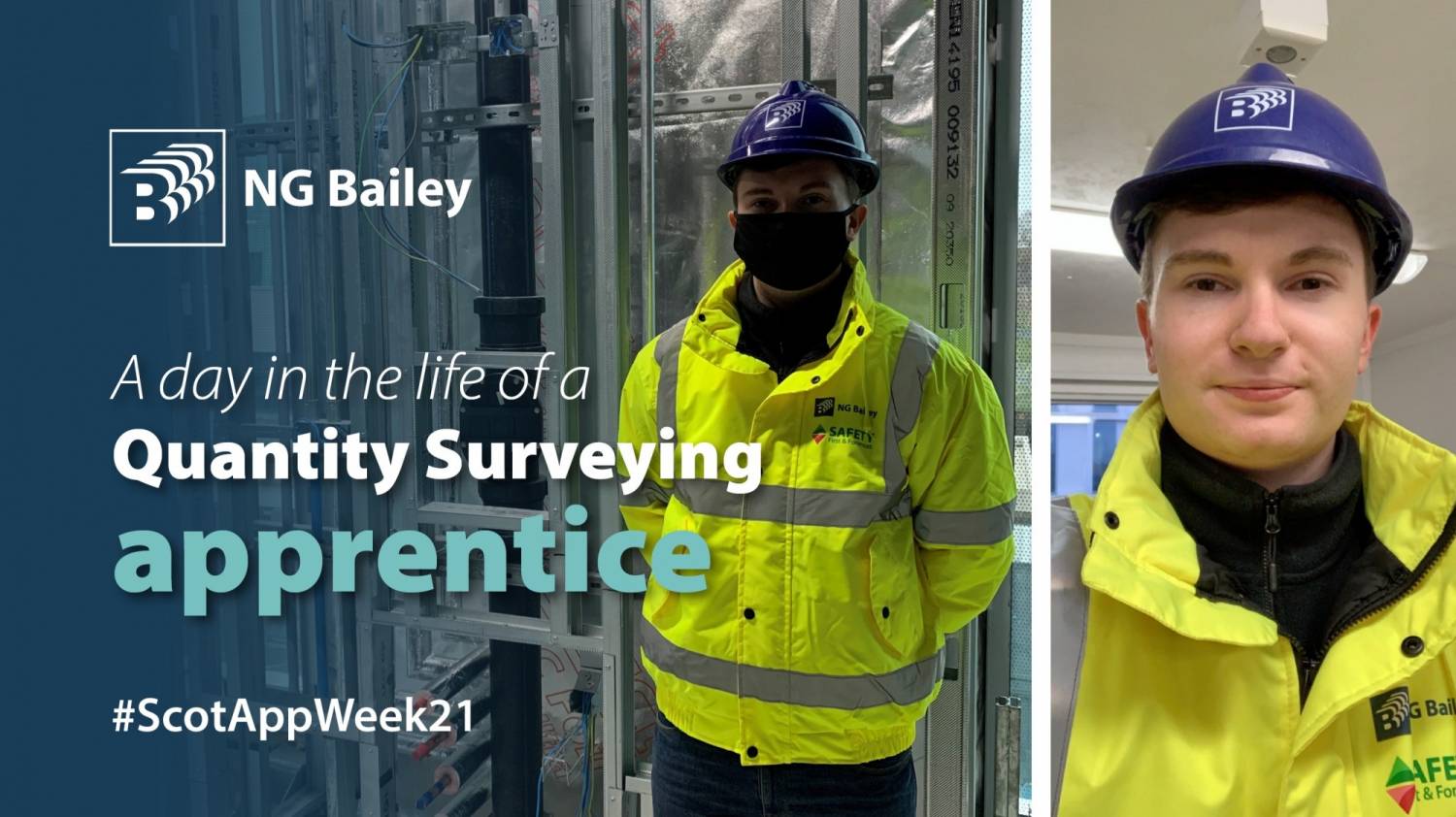 It is Scottish Apprenticeship Week and this week we'll be hearing from two of our current apprentices in Scotland. Today we hear from David Keil, a second-year apprentice who is training to become a Quantity Surveyor.
Sharing a typical day David said: "I'm currently based at the new Science Teaching Hub at the University of Aberdeen.
"One of my main duties is to assist with progress reporting so my day usually starts with a site visit to take pictures of the job. Keeping a daily record helps us to report on this.
"I'm also responsible for dealing with the subcontractor payment applications so I will also check my tracker and action any which need processing.
"There is never a dull moment or slow day. From attending meetings, gathering evidence for my apprenticeship, giving site inductions, compiling data for applications and contract documentation to liaising with different departments – no day is ever really the same.
"NG Bailey has given me the platform to learn as much as I can from people with huge amounts of experience and knowledge – this will help me build my longer-term career. The business is known for encouraging further education and promotion from within, so, if you're willing to grasp the opportunity an apprenticeship gives you, then as cliché as it may sound, the sky really is your limit."