24 Feb 2021
A journey from apprentice to senior project manager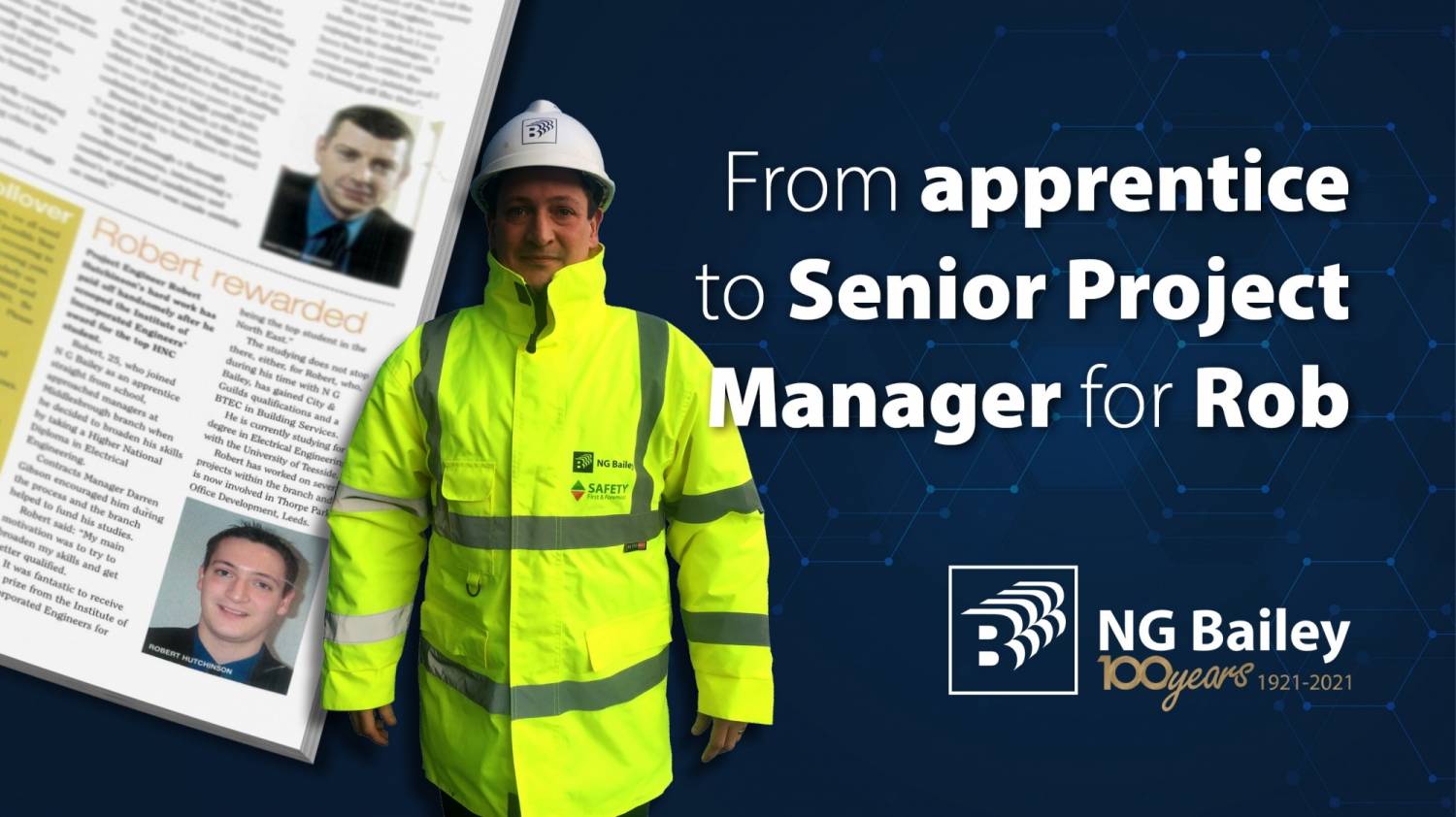 Completing an electrical apprenticeship turned out to be just the first step on the training ladder for Senior Project Manager Rob Hutchinson.
Rob joined NG Bailey in 1992 and after completing his apprentice training, went on to broaden his skills by taking a Higher National Diploma in Electrical Engineering where he scooped the award for top student from the Institute of Incorporated Engineers. From there he went on to complete a degree in Electrical Engineering gaining first-class honours at Teesside University.

Now, 29 years since joining us as an apprentice, Rob is a senior project manager and has worked on numerous key projects in the Yorkshire and Humber region.
Most recently he has managed the contract to provide full mechanical and electrical (M&E) and public health installation services at Leeds Building Society's new head office in Leeds City Centre.