12 Feb 2021
Proud to support National Apprenticeship Week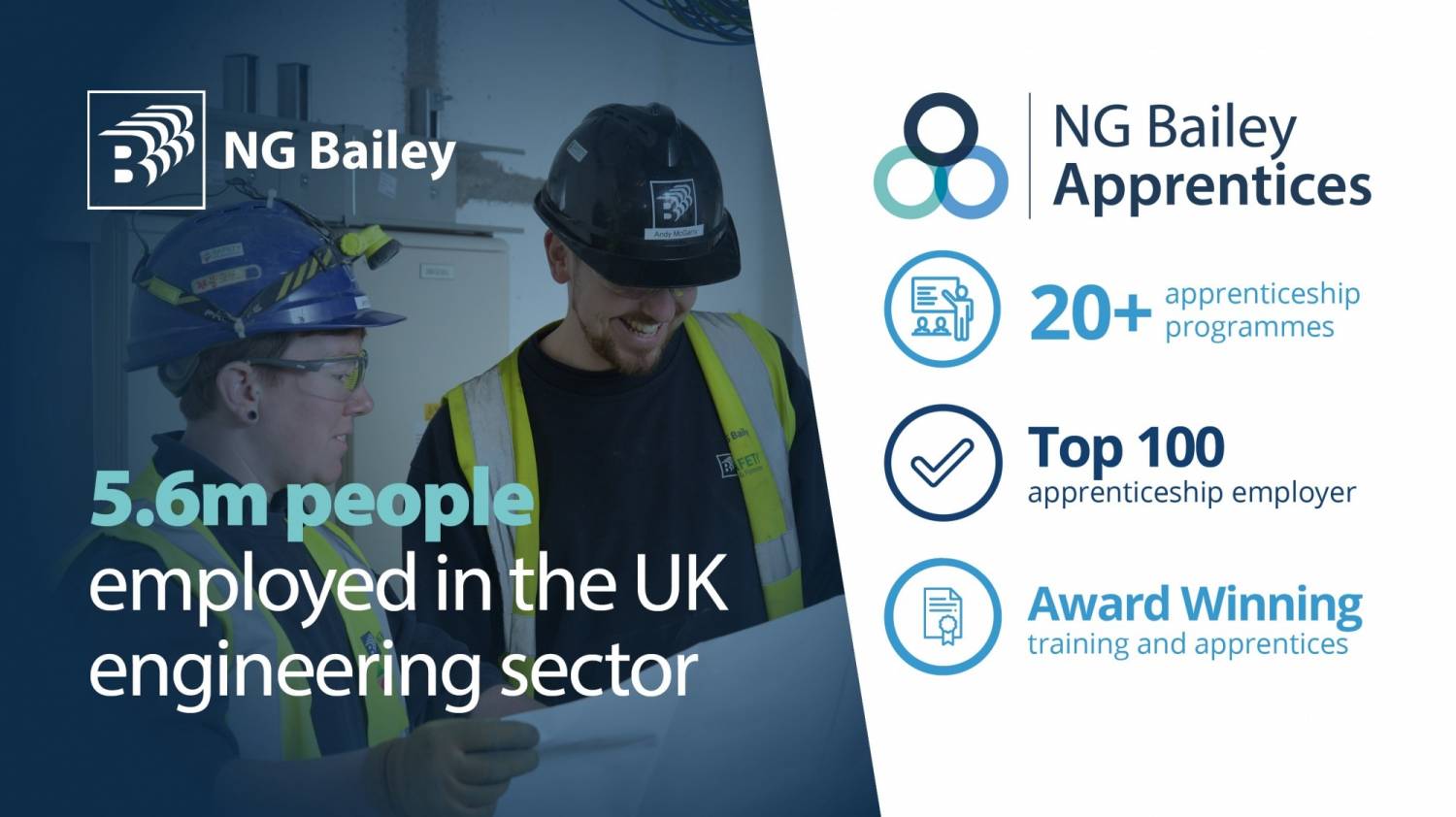 This week we've been proud to support National Apprenticeship Week and celebrate the achievements of some of our amazing apprentices.
As well as addressing some common myths about apprenticeships, we've heard from some of our apprentices who supported NHS Nightingale projects across the UK and we also introduced Chenay, one of our newest recruits who has swapped football for fuses to join us as an electrical apprentice.

We've been training apprentices since 1934 and have recently been recognised by the Government as a Top 100 Apprentice Employer. We offer more than 20 different apprenticeships and our award-winning programme has been recognised many times as industry-leading. Many of our apprentices win awards themselves and we are proud to say that at the end of their programme most of our graduating apprentices move into a permanent role.
As proud members of "The 5% Club", we consistently have more than 5% of our employees undertaking their studies via the apprenticeship route. Even COVID-19 didn't stop us recruiting and this year is no different with our 2021 apprenticeship recruitment opening in March – so keep an eye on our social media channels.