9 Feb 2021
From football to fuses for Chenay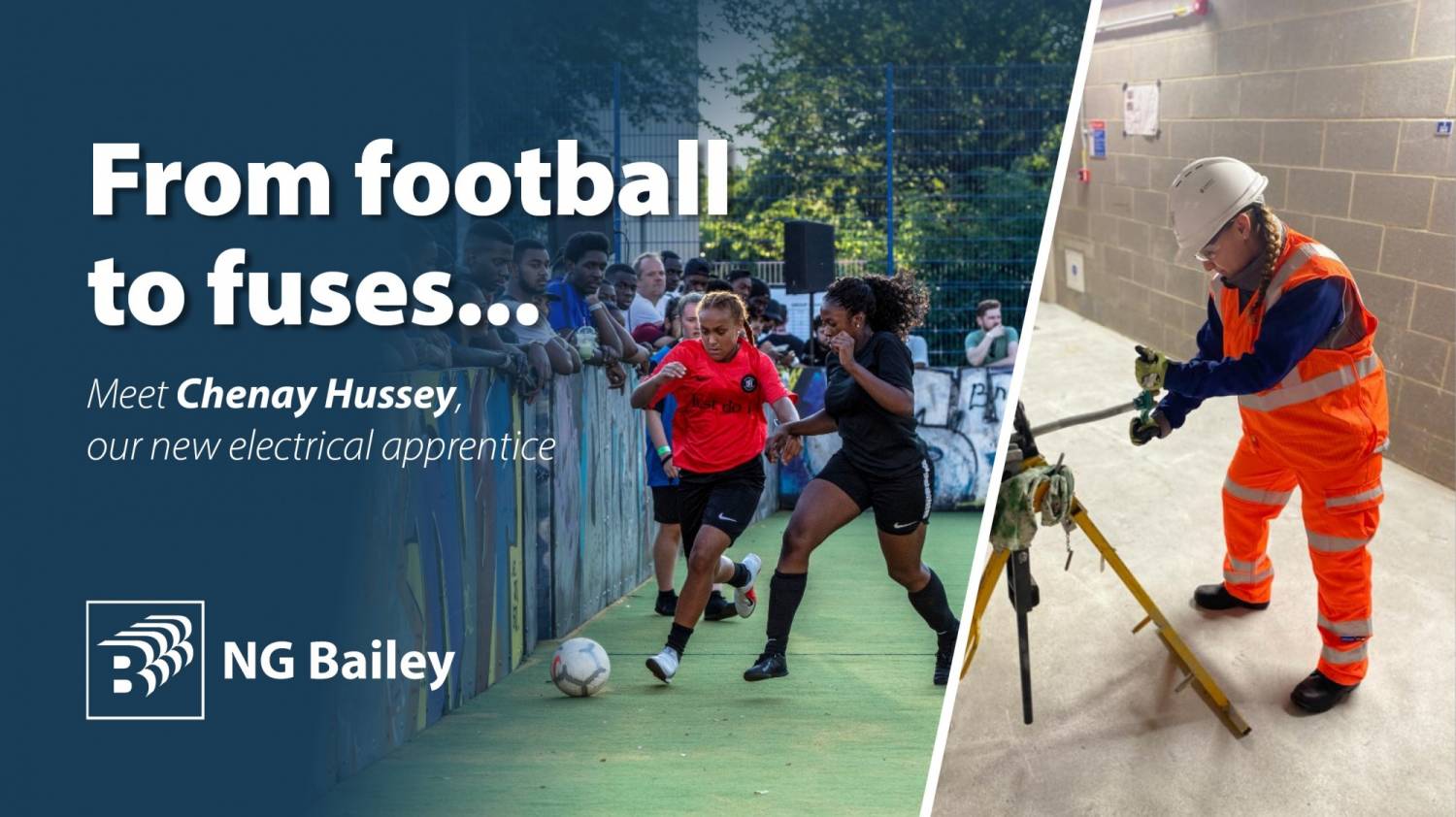 Meet Chenay Hussey, she's swapped football for fuses to join us as an electrical apprentice. Before becoming an apprentice Chenay played for Tottenham Hotspur, took up a football scholarship in Miami, and completed a diploma in sports when she decided to change direction.
One of our new apprentice intake, Chenay said: "I started playing football seriously when I was 12 and had trials with top clubs including Tottenham, Arsenal, West Ham and Chelsea. As well as 11-a-side, I also played indoor 5-a-side in the National Futsal Champions - we were invincible not losing a game all season. I was spotted by a scout and offered a scholarship at Broward College in Miami and although I enjoyed it for two-years I became very homesick, so I returned home and completed a level 3 diploma in sports.
"During my final year I realised I wanted a change of direction, but as I'm very driven it was important for me to finish."
Realising she wanted to do something practical, Chenay turned to family to help her choose her new path. She explained: "At school I was always more engaged when it came to practical, hands-on work – so I realised a trade would suit me. I've got uncles working in different trades so I asked them if I could do work experience. After doing a couple of days electrical installation I knew this was right for me.
"I set about researching where I could do an electrical apprenticeship, I found NG Bailey and it seemed like the perfect fit. This was confirmed for me as I went through the recruitment process and again when I did the online induction.
"I'm thrilled to have started my apprenticeship and already feel that I'm getting great practical experience and learning on the job.
"My ambition is to complete my apprenticeship, learn about other parts of the business and work my way up the line. I would also love to become a role model to apprentices to support them and help them to be the best they can be and achieve their aspirations – it's an exciting road ahead."