4 Feb 2021
When Nathan went to No.10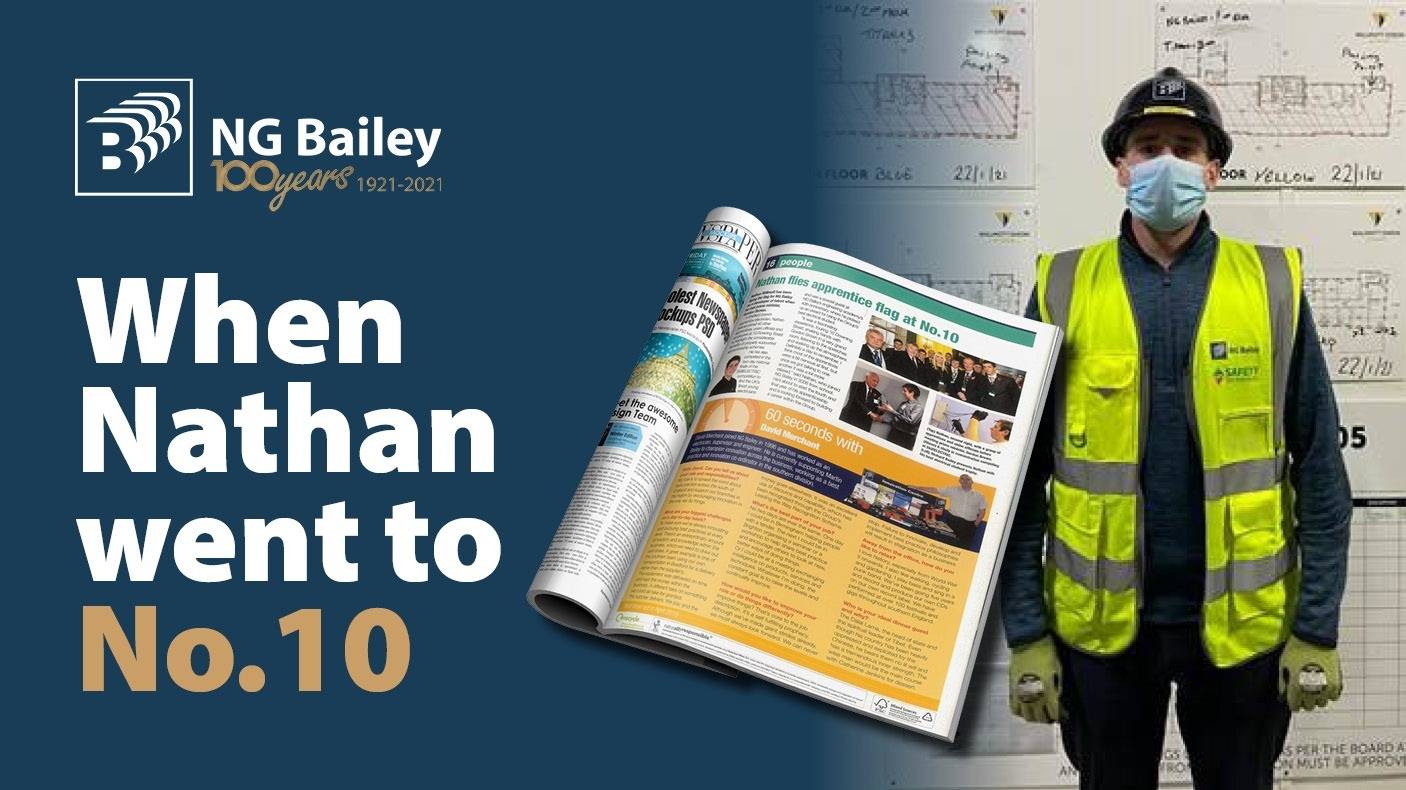 In the run-up to National Apprenticeship Week, we're taking a trip down memory lane and remembering when senior project engineer, Nathan Willmott, visited No. 10 Downing Street to meet the then Prime Minister Gordon Brown.
Back in 2010 when he was a fourth year electrical apprentice, Nathan was selected to represent NG Bailey as one of 40 apprentices, who, along with union officials and employers visited the Prime Minister's office as part of a visit to highlight the importance of properly supported apprenticeships.
The visit came hot on the heels of Nathan reaching the finals of the SkillELECTRIC competition, a nationwide contest to find the UK's finest young electricians.
Since completing his apprenticeship, Nathan has been promoted several times and is now a senior project engineer working on the refurbishment of Wellington House in Leeds City Centre, the headquarters of the West Yorkshire Combined Authority.
Looking back on the day Nathan said: "I was very proud to be chosen to represent the business and highlight the importance of apprenticeships. I joined NG Bailey in 2006 straight from school and now 15 years later I am working as a Senior Project Engineer taking a leading role in delivering the electrical aspects of our works on some great projects across the North of England."