13 Jan 2021
Online welcome for new apprentices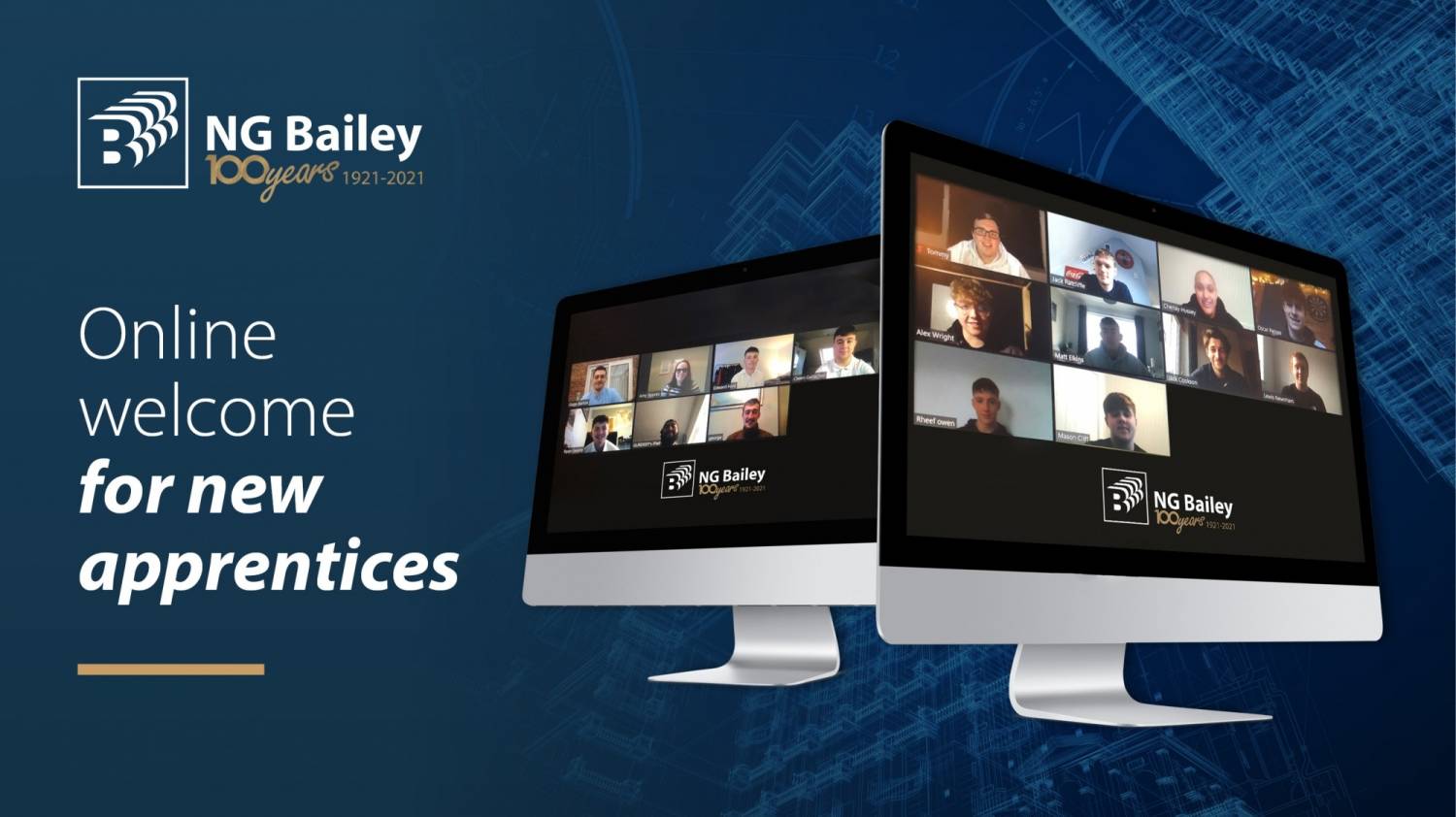 As we enter our centenary year, we have also welcomed our latest apprentices who joined us with an online induction.
We've been training apprentices every year since 1934 and this year is no exception. Although delayed due COVID-19, we continued to recruit apprentices during 2020, and we are delighted to have kicked off 2021 by welcoming them to the business. Our 17 new recruits began their training with an online induction where they could meet their fellow apprentices as well as members of our in-house Learning and Development team. The January intake will be completing apprenticeships in heating and ventilation; electrical; building services and quantity surveying.
The new recruits are now all taking part in specialist online training with their relevant colleges. NG Bailey's Group Head of Learning Frank Clayton explained: "Of course, COVID-19 means things are a little different this year, our new apprentices have joined us later than usual and are beginning their apprenticeships with online training sessions. The changes we're experiencing force us to look at what we do, and how we do it, challenging us to think differently about technology and its place in the programme, whilst ensuring all our apprentices continue to receive the first-class training that we pride ourselves on. We are thrilled to welcome them."
Since Noel Grimshaw Bailey made an early commitment to apprentice training, our programme has developed into an industry-leading and award-winning approach. We work in partnership with a national network of colleges to offer some of the best training in the industry.
A big welcome to the new class.