17 Dec 2020
Our One Approach to Business Responsibility Report for 2019/20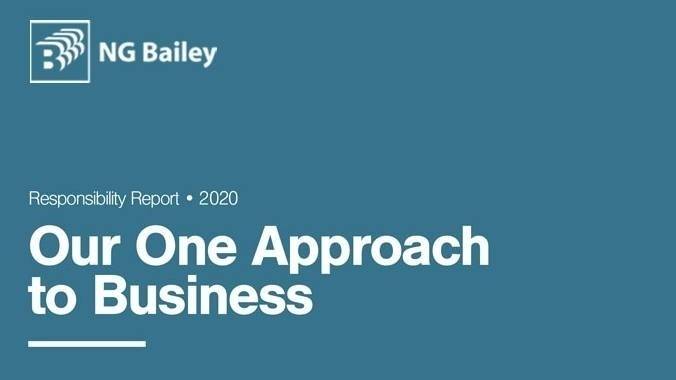 Although a little delayed this year due to the affects of COVID-19, today we are delighted to launch our One Approach to Business Responsibility Report.
The report covers 2019/20, which saw us complete the second year of our revised One Approach to Business strategy and we've achieved some fantastic results!
Each year, we report our performance against our public commitments and showcase the progress and achievements from across the business. Yet again, we have a lot to be proud of.
Here are just a few of the highlights – in 2019/20 we:
Reduced our carbon footprint by 500 tonnes, a 6% reduction on last year. This is primarily due to reductions in electricity consumption and business travel across the Group. However, travel remains our biggest impact accounting for over 82% of the current footprint and so will be our primary focus over the next few years
We received the Silver Award in the Ministry of Defence's Employer Recognition Scheme and our apprentices won numerous awards across the UK in recognition of their talent and hard work
75% of the energy we consume across the NG Bailey estate is now sourced from low carbon or renewable sources and we generated almost 300,000 kWh of energy from our solar PV arrays
We engaged with over 1,100 students across the UK and introduced them to a range of engineering skills, career paths and apprenticeship options through a series of school-based workshops and work experience weeks
We continued to demonstrate that we are a partner of choice, supported by the array of awards received across the business
Our charity partnership with the British Heart Foundation totalled a value of £76,000, an amazing total achieved in just 11 months of activity.
Operating responsibly continues to be the responsibility of everyone and to make this kind of impact takes a real team effort, so thank you to everyone that has helped us to achieve our commitments and make a real difference for our customers, colleagues, communities and the environment.
Full details of our One Approach performance can be found in our 2019/20 Responsibility Report.