10 Dec 2020
Read all about it - we launch infocus, our new digital magazine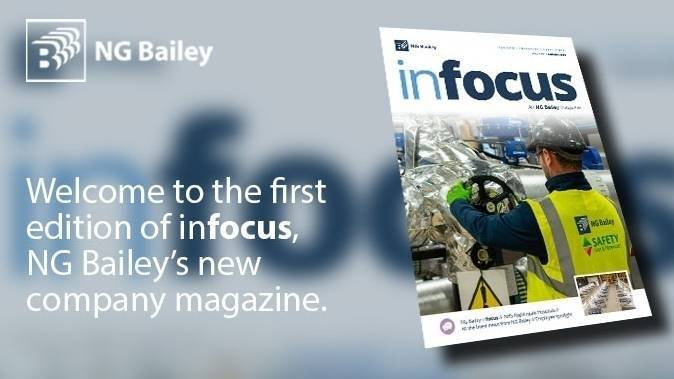 Want to find out more about our latest projects and achievements, and gain an insight into what we do? You can find all of this and more in our new interactive digital magazine, infocus, which shares news, views, and success stories from across our business.
At NG Bailey we collectively deliver outstanding work, creating exceptional environments for a wide variety of customers across a range of diverse and interesting sectors, and we hope to offer a snapshot of this excellence in our bi-annual digital magazine.
In our first edition, we take a look behind the scenes of the mega riser constructed by our Offsite Manufacture team for the new Interdisciplinary Biomedical Research Building at the University of Warwick and find out more about the fast-paced work we delivered as part of the Nightingale Hospital initiative.
We also check-in with some great projects from across our divisions including University Hospital of North Tees energy centre, Grosvenor House, and Hinkley Point C, and introduce Freedom's market-leading POC-MAST innovation. We also catch up with some of our great people in our Employee spotlight.