6 Nov 2020
POC-MAST shortlisted in Solar and Storage Awards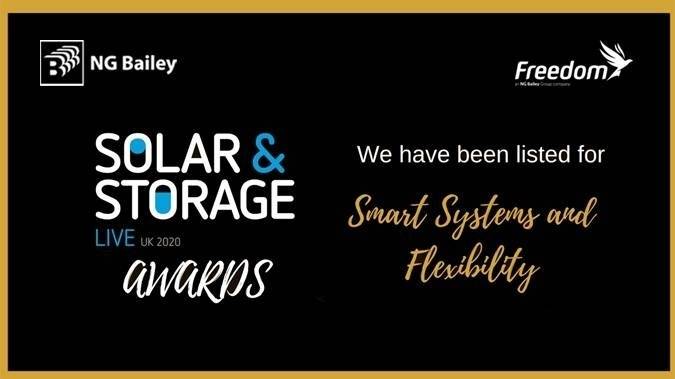 Our innovative POC-MAST product has been shortlisted in the Smart Systems and Flexibility category in the upcoming Solar and Storage Awards.
The awards celebrate products and projects in the renewable energy sector. The nomination recognises the Point of Connection Mast (POC-MAST), which offers a viable solution for connecting renewable energy projects to a distribution network. POC-MAST was developed by in-house experts in our Freedom business. It makes it safer, faster, easier and more cost-effective for customers to get connected to the network, making it a key tool for developers and distribution network operators in a changing energy landscape.
It was originally developed for a renewable energy project where a traditional connection into an electricity network wasn't possible. Since then, POC-MAST has received substantial investment, undergone extensive testing and experienced early successes. Now the patented product is set to revolutionise the way new connections to the high voltage electricity distribution network are delivered.
Quick to complete, it takes less than 20 weeks from concept to construction, where traditional installations typically take 6-12 months. This quicker process can make the difference to whether or not a scheme is viable. Since the first installation, both 33kV and 132kV POC-MASTs have been installed at other locations including a data centre in the South East.