30 Oct 2020
NG Bailey's BIM expertise showcased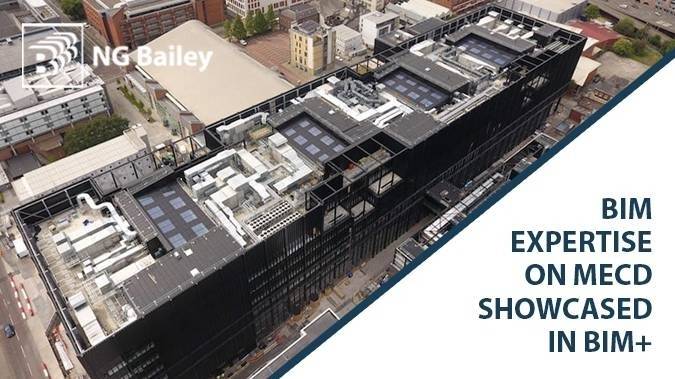 As NG Bailey nears completion of its MEP work on the University of Manchester's biggest ever construction project, the role of BIM has been highlighted by BIM+, published by the Chartered Institute of Building.
Once complete, the £287m Manchester Engineering Development Campus (MECD) will become home to four of the University's engineering schools and two research institutes from the Faculty of Engineering and Physical Sciences. The development spans eight floors with a total area of 76,000 sq m, equivalent to 11 football pitches, suitable to accommodate 7,800 students and staff from across the University.
NG Bailey was appointed by Balfour Beatty to deliver the mechanical, electrical and plumbing (MEP) installation and it was clear from the outset that Building Information Modelling (BIM) was going to play an important role in ensuring smooth delivery of the huge project.
The MECD buildings are highly technical, with many specialist services required throughout, BIM provided a way for NG Bailey and Balfour Beatty to demonstrate to the University how services would be installed safely and maintained easily. At the peak of activity, more than 300 engineers and 38 dedicated BIM operatives worked on the project. To find out more click here.