20 Oct 2020
Freedom's Professional Services business completes survey works on large grid substation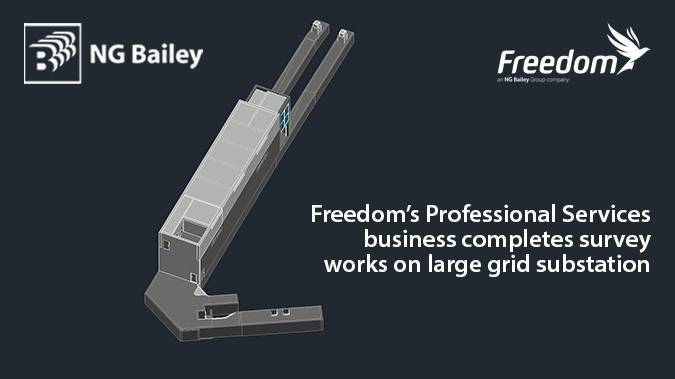 Our Freedom business has recently completed work on a large grid substation for a major electricity operator.
The surveys and inspections team, which forms part of Freedom's Professional Services business, undertook comprehensive survey works providing a detailed 3D model of the substation basement and switch rooms using the latest in laser scanning technology and modelling software.
A new method of working was implemented on the project, which improved safety on site and offered a faster method of working, as well as providing greater detail.
This project forms part of an ongoing close working partnership, providing detailed topographical, utility detection and ground investigation surveys.