9 Oct 2020
Plugged in and charged up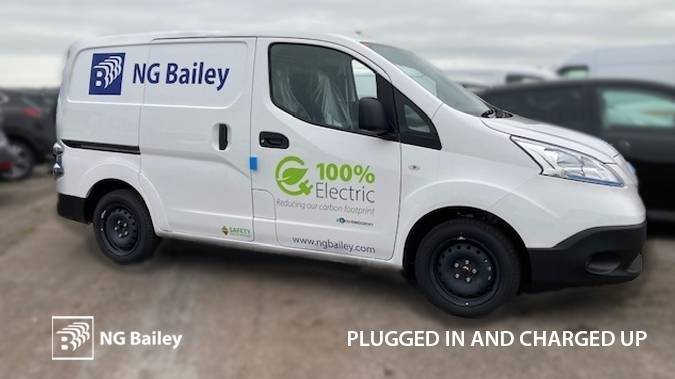 NG Bailey has taken delivery of its first fully electric vehicle – a commercial van which will be used in the South-West.
The Nissan e-NV200 van will be dedicated for use on one contract which has the infrastructure in place to keep it charged up.
NG Bailey Fleet Manager Pritesh Acharya explained: "It is very exciting to get our first fully electric commercial van. As a responsible business, NG Bailey strives to manage its impact on the environment and reduce carbon emissions.
"We have a diverse vehicle fleet used for a wide variety of purposes on diverse locations and have already improved the environmental performance by introducing better performing vehicles. This is the next step in that journey."