1 Oct 2020
NG Bailey engineers on track at Luton Dart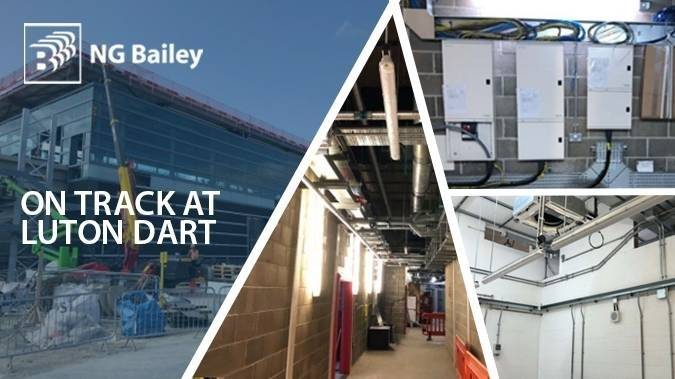 It's almost a year since NG Bailey engineers began to install all mechanical and electrical equipment at the new Luton DART (Direct Air-Rail Transit) project at Luton Airport – and we're on track for successful completion.
When complete, the new £225m Luton DART fully automated system will speed travellers from Luton Parkway train station to the terminal of London Luton Airport in under four minutes - enabling fast, easy access from central London to the departure terminal of the UK's fifth biggest and fastest-growing major airport in 30 minutes by the fastest train.

NG Bailey engineers are designing and installing lighting, ventilation, communications, SCADA data control systems, fire detection systems and the building management system for the project which involves construction of two new stations, a tunnel section, viaduct and bridge over the airport approach road. The systems, which border Luton Parkway Station and Luton Airport are made up of over 22km of electrical cabling and around 2.5km of fire hydrant pipework.
NG Bailey was appointed by principal contractors Volker Fitzpatrick Kier and has a large team of engineers on site, including three electrical apprentices. As well as recruiting a local apprentice, NG Bailey has also worked with local supply chain partners to deliver works at the DART.