3 Jun 2020
Recognition from RoSPA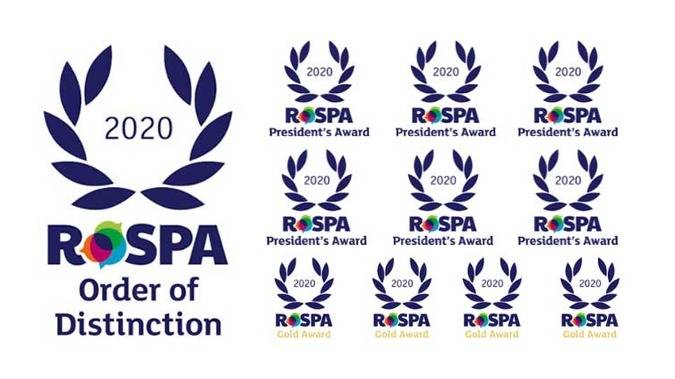 We're delighted to once again have our commitment to health and safety recognised by the Royal Society for the Prevention of Accidents (RoSPA) which has honoured us with 12 awards across the NG Bailey Group.
For the second year running we have received the highly coveted Order of Distinction, RoSPA's highest accolade in recognition of achieving 16 consecutive Gold Awards. We are especially proud this year as six of our teams, including our Offsite Manufacture, regional Engineering teams and IT services division, have each converted their accumulated Gold Medal Awards to prestigious President Awards which are given for achieving 10 or more consecutive Gold Medal Awards. We also achieved a further five Gold Medal Awards.
For more than a century, RoSPA (Royal Society for the Prevention of Accidents) has been at the heart of accident prevention in the UK. The RoSPA Achievement Awards are non-competitive and are based on an organisation's individual health and safety performance; therefore we are delighted to be recognised once again for our high standards in this area.
Our results represent all the hard work undertaken across the business and reinforces that Safety First & Foremost is at the centre of everything we do. Thank you to all our colleagues and partners for their continued hard work.