3 Apr 2020
Volunteers plant 500 trees
A group of volunteers from across NG Bailey Group gathered in Skipton, North Yorkshire earlier this month to plant trees to help improve the local habitat and reduce the risk of flooding in the Aire Valley.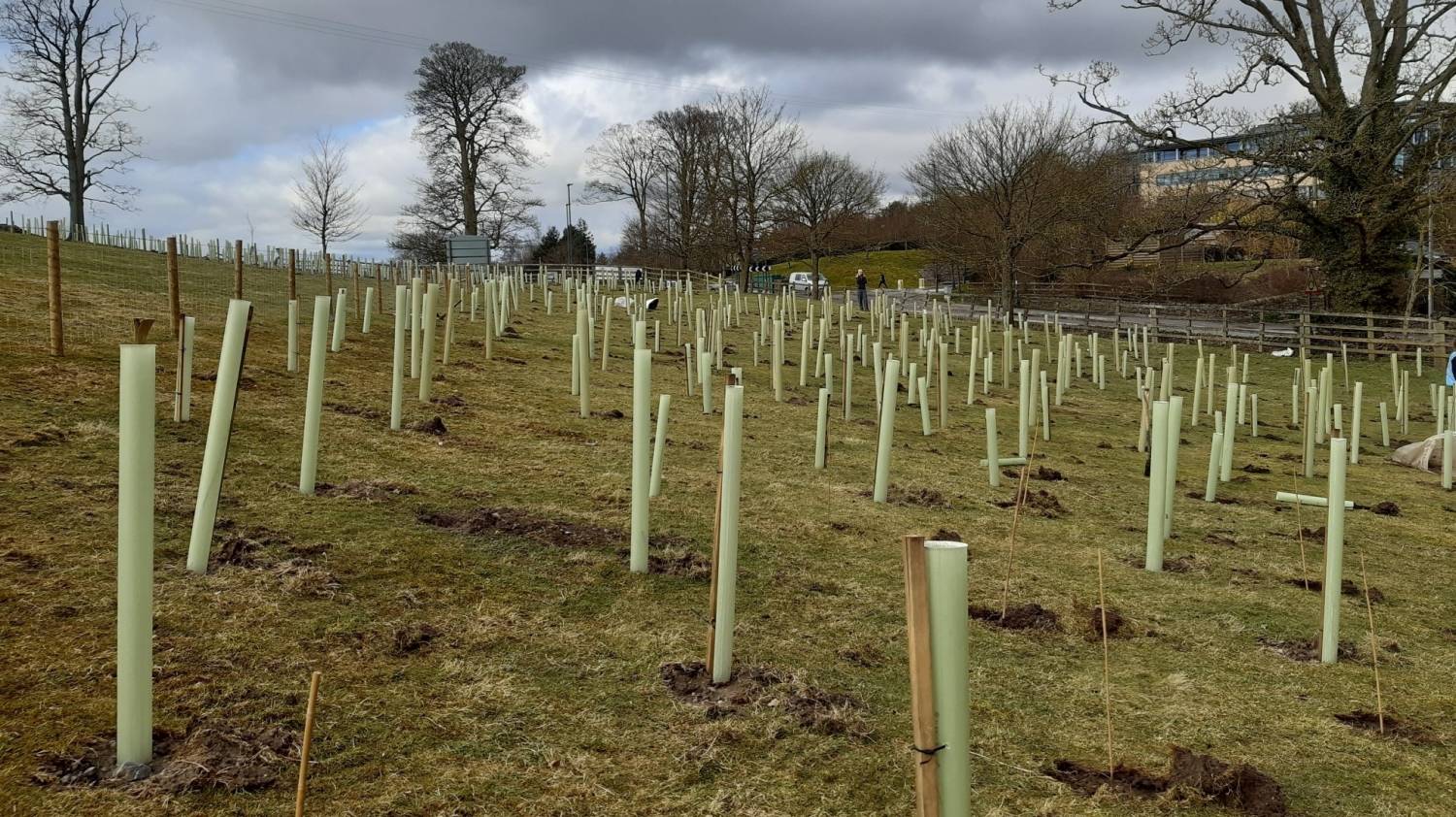 The planting was carried out in partnership with Yorkshire Water and Aire Rivers Trust.
Volunteers from across the business donated their time to plant 500 new trees including Oak, Hazel, Hornbeam, Willow, Hawthorn, Holly, Birch and Rowan, on Low Wood Scout Activity Centre at Aireville Park in Skipton. Thanks to funding from the White Rose Partnership, a total of 7,000 trees will be planted on the site.
Anne Reed, Lead Adviser for Corporate Social Responsibility at Yorkshire Water said: "We are delighted to see our partners, NG Bailey and Freedom, take part in employee volunteering opportunities with the Aire Rivers Trust and we are pleased to have provided the opportunity for them. Giving something back to our communities and the environment is important and we welcome more volunteers to get involved."