9 Mar 2020
Outstanding BREEAM rating for University project
We're proud to have supported the creation of the Catalyst at Newcastle University which has just been rated as BREEAM Outstanding.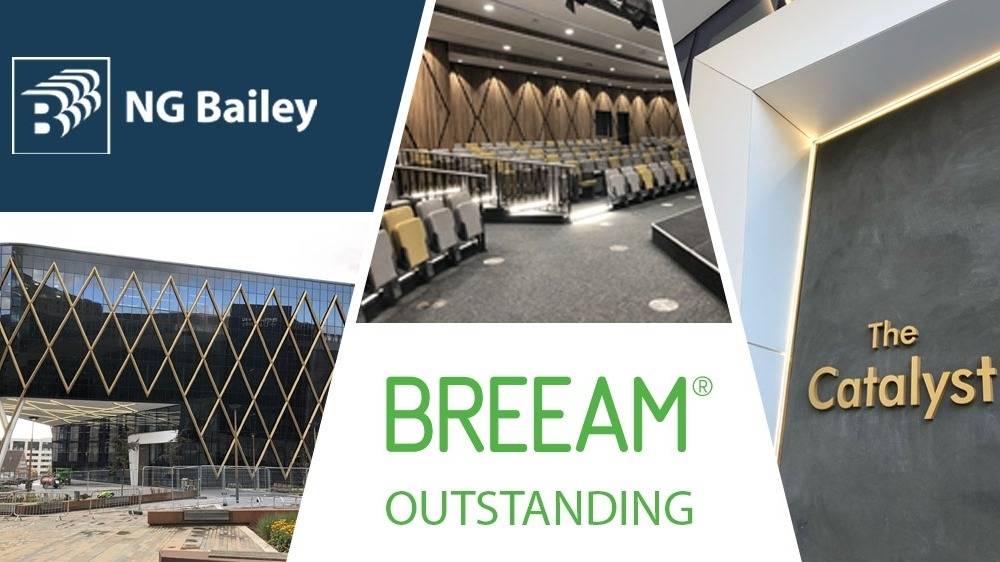 NG Bailey was responsible for installing the mechanical, electrical and plumbing installations at the iconic seven-storey building. We used our industry-leading Offsite Manufacture to design specialist installations with most of the works coordinated using a Building Information Modelling System; we also created a bespoke lighting installation. Our successful on-time handover included a BREEAM rating of Outstanding and EPC rating of B.
Featuring offices, co-working spaces, a 175-seat theatre, exhibition spaces and research suites, the Catalyst, or National Innovation Centre, is a beacon for innovation and the first BREEAM Outstanding commercial development in the North East since 2013; is one of only three in Newcastle and only 15 in the UK.