4 Mar 2020
Prestigious ISO 27001 Certification for IT Services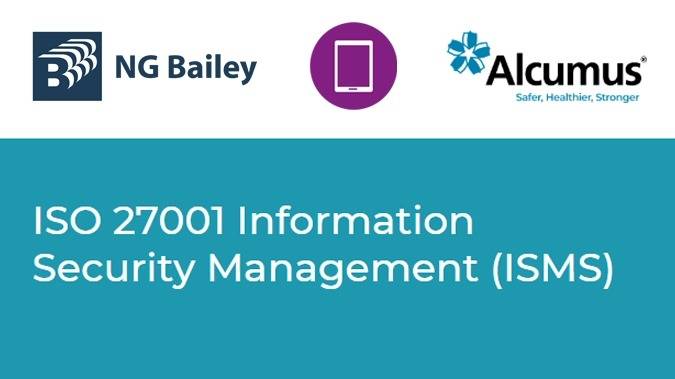 NG Bailey's IT Services business has achieved the coveted ISO 27001 certification, recognising its commitment to providing customers with exceptional information security management.
ISO 27001 is an international standard that demonstrates the businesses credibility and competence to customers and wider stakeholders. NG Bailey's certification was issued by Alcumus, an accredited services provider by UKAS, the UK's national accreditation body.
The UK's largest independent engineering and services provider received its certification, which forms part of its risk and resilience strategy, after undergoing a robust 12-month accreditation programme. The accreditation is the next step in the Groups increasing security capabilities.
Kelly Tedesco, managing director of the IT Services business, said: "Gaining the ISO 27001 accreditation is a major milestone for the business, it gives our existing and future customers, as well as other stakeholders, further assurance and peace of mind that we are looking after their data responsibly.
"It is a further demonstration of the robustness of our management information and systems and is also an enabler for extending our overarching capabilities.
"The accreditation covers our people, buildings and processes and recognises not only our integrity but our resilience and availability of supply in the case of major failure."