2 Mar 2020
Digital construction expertise recognised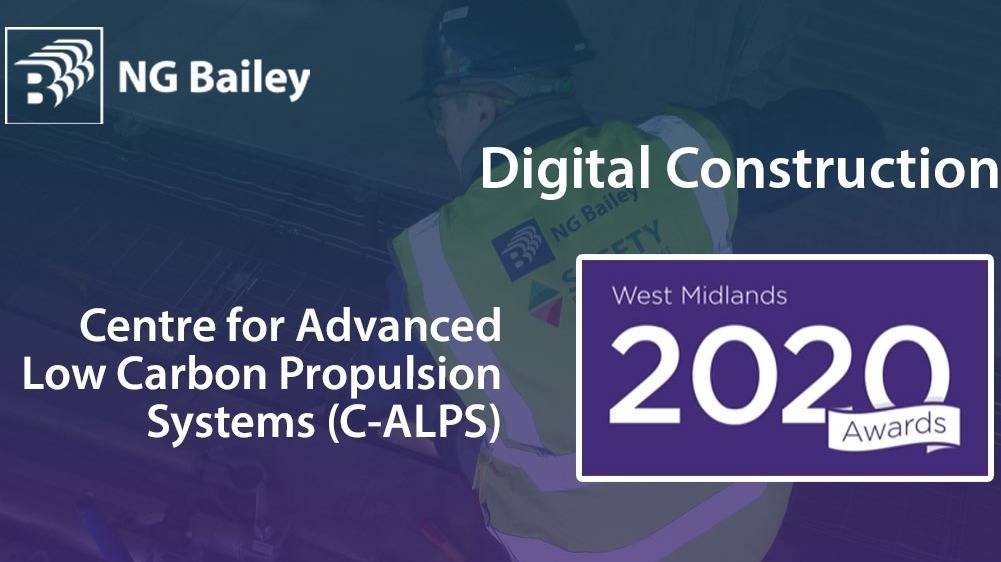 We're delighted to be shortlisted in the Digital Construction category of the West Midlands Constructing Excellence Awards for our work on the Centre for Advanced Low-Carbon Propulsion Systems (C-ALPS) at Coventry University.
NG Bailey designed and installed the mechanical and electrical components on the new £50m research centre, established to accelerate the progression to carbon-zero transport. Our team worked alongside architects to create the services using 3D modelling with much of the equipment then manufactured offsite to speed up progress on the busy project. Using our specialist Offsite Manufacture facility was also key in reducing congestion on the site which is surrounded by businesses, a church, a university and residential areas.
Space constraints within the project also created another challenge – service zones are tightly packed, by designing these using a technical 3D model, we were able to build these digitally in real-time and ensure a speedy build process. This resulted in a seamless build of offsite modules that were easily integrated on to site.