14 Feb 2020
NG Bailey completes third phase at Royal Hallamshire Hospital
NG Bailey has completed a £3m services project at Royal Hallamshire Hospital to provide four new state of the art operating theatres. The refurbishment of A Floor is the third phase of development for Royal Hallamshire Hospital, which is upgrading its 40-year-old operating theatres to create cutting edge facilities which are at the forefront of UK hospitals.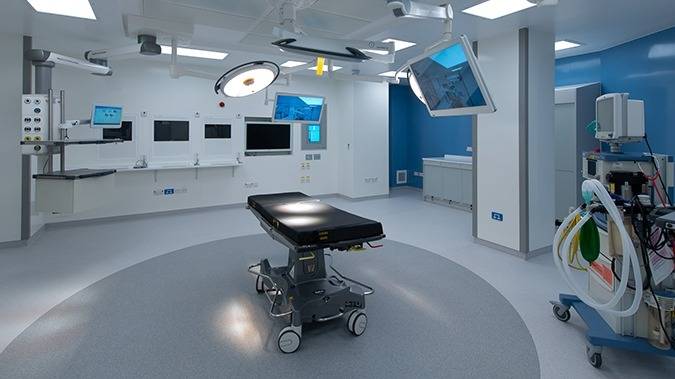 The completion of this project follows a series of successes in the healthcare industry, including project wins such as the Golden Jubilee's new eye care centre and the completion of the University Hospital of North Tees' energy centre.

Taking just 12-months to complete, the project involved some complex logistical challenges to move plant into the building, as well as taking into consideration the weight restrictions on roads around the hospital. A crane was used to lift plant works onto the roof of the hospital and around existing vital services, while keeping the hospital operational.
NG Bailey also utilised its BIM capabilities to demonstrate and coordinate new services through the existing services and structure, ensuring that they could be both installed and easily maintained.
Patient and staff safety was of paramount importance, with live operations taking place in the hospital's theatres while building works were taking place across the corridor. There were no unplanned disruptions to the daily operational functions of the hospital and patient care was maintained throughout.
NG Bailey has a long history with Sheffield Teaching Hospitals NHS Foundation Trust, having previously worked on the renovation of its Q Floor, which was opened in May last year. Since 2002, the independent engineering and services firm has also worked on numerous prestige projects for the Trust across its entire city campus. It has also played a key role in local healthcare provision, providing the mechanical and electrical (M&E) services to a flagship £40m extension at Sheffield Children's Hospital.
James Summerfield, senior project manager at NG Bailey, said: "Working on any construction project requires good communication with the client and other contractors, but this is especially important when working within a live hospital site.
"We worked closely with the hospital Trust to ensure that patient safety was maintained at all times and had flexible working hours to accommodate the needs of patients and operations, which were taking place in such close proximity to the site.
"Following the successful completion of Q Floor and A Floor, we look forward to working with the hospital on its next phase of development."
Henry Boot Construction was the main contractor on the third phase (A Floor) and following a successful working relationship and NG Bailey's extensive knowledge and experience on this site, the two companies have secured the next phase of work together at the hospital.
*Photo courtesy of Gilling Dod Architects.