5 Feb 2020
Celebrating National Apprenticeship Week with Lili
Hi, I'm Lili Daniel, a first year BIM Coordinator apprentice at NG Bailey – as it is National Apprenticeship Week I'm sharing my experience of apprenticeships.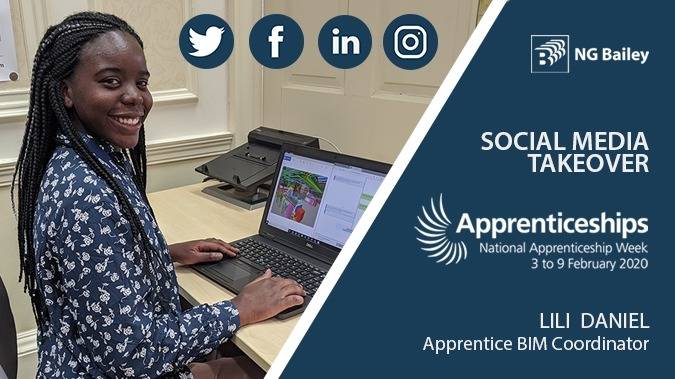 I'll start by explaining what BIM is…

Building Information Modelling is the new concept when it comes to construction projects. Unlike 2D design which only gives a representation of what will be built, BIM uses 3D models to help plan exactly where everything should go in a building. The ideal BIM project brings together all the parties involved in planning and providing in-depth information about every detail of the construction and that can be used by everyone involved, from engineers, architects to planners and those responsible for purchasing materials. Using specialist software, several professionals can work on the same project at the same time using the same file so that updates can be seen in real time.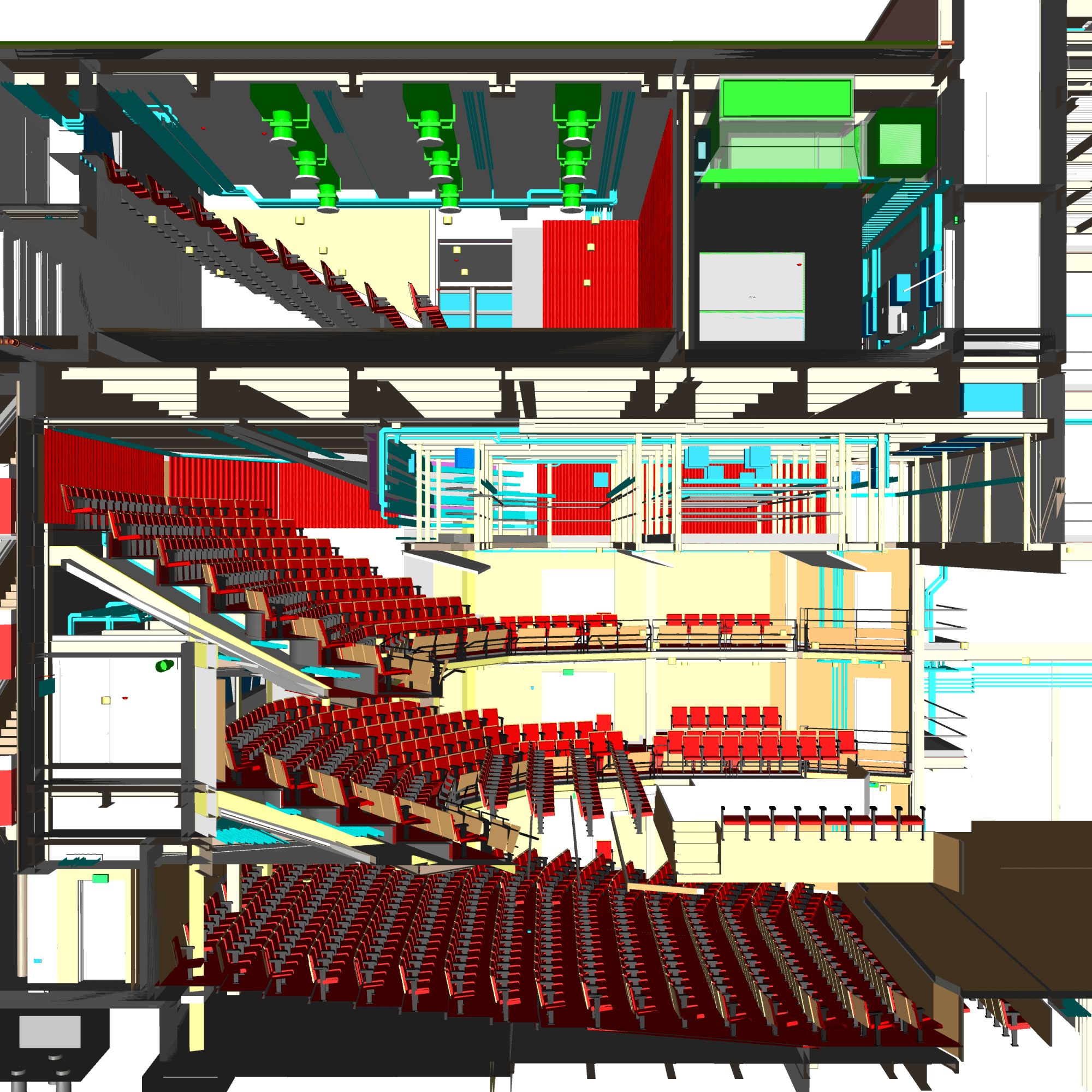 ---
Because BIM software allows multiple professionals to work on the same file at the same time, professionals working on different aspects of the building can make their changes in real time and the information is available to everyone. This integrates and centralises all essential communication, with critical project information, and prevents communication issues from causing any type of setback in the work.
It is not just about facilitating data such as wall dimensions and the location of hydraulic pipes and gas pipes; it also specifies what types of materials should be used, how long the work will take and how much it will cost. This means that, when modeling a wall using BIM, it is possible to specify parameters not only of thickness, length and height, but also, for example, the material from which the wall will be made, manufacturer's details, thermal and acoustic properties and the costs involved.
---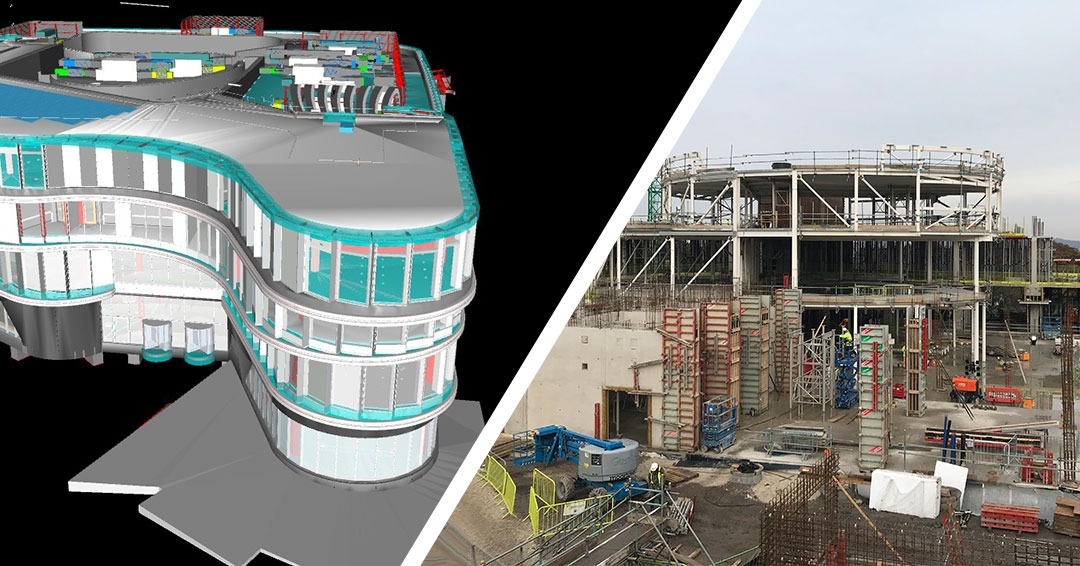 Knowing how BIM works may make you wonder whether tools like CAD still have a role? CAD helped pioneer the transition from the drawing-board to the computer, providing 2D design platforms for architects and engineers. I don't believe they will disappear completely, but they will have a secondary role to add all the BIM functionalities.
So, what's the future for building design?
If we consider that augmented reality technology is advancing rapidly and we associate it with BIM, soon, with the use of smartphones, tablets and virtual reality tools, we will be able to visualise a construction project in the place where it will be built before it is even started and even be able to visualise walking around inside it.
---
So, why did I choose an apprenticeship?
I had already completed a level 2 and level 3 BTEC in Construction and the Built Environment at Leeds College of Building. I really enjoyed it and worked hard, I was really proud to be awarded the prize for best student. An apprenticeship was the next natural step for me.
For me I believe apprenticeship programmes offer both financial and social benefits.
At the end of my training, I will be in a role that is going to lead to a great career. The job market is extremely competitive and skilled people are high in demand, being an apprentice I will gain professional and educational qualifications that are recognised and respected worldwide.
This will bring other benefits including a good standard of health and the opportunity to be influential in the community by being an active citizen making a positive contribution to society. Personally, the training I am getting is increasing my self-confidence and I know that I can rely on myself to make things happen.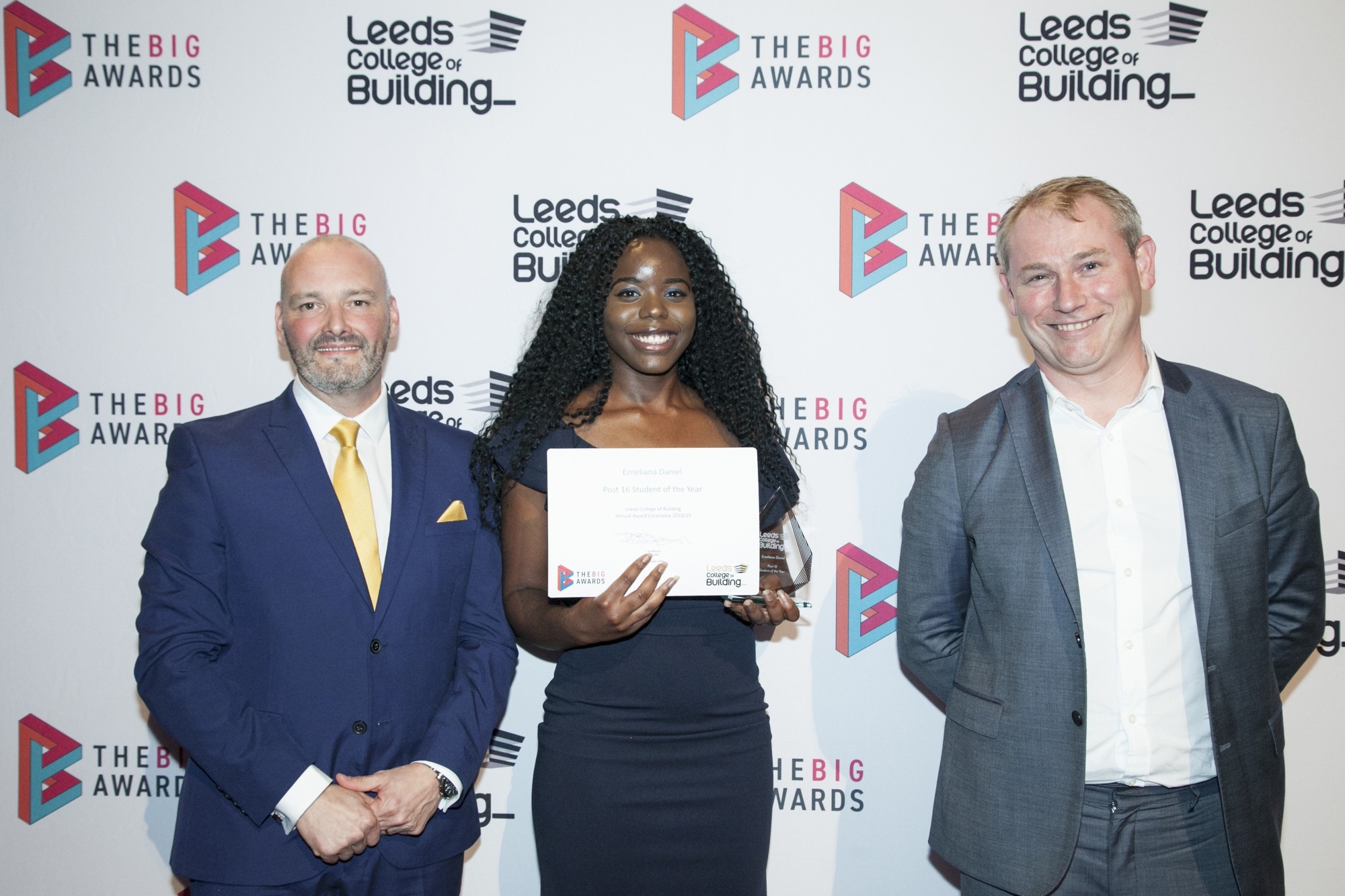 ---
My apprenticeship began with six weeks in college for training. This covered all the basics about the science and mathematics related to engineering including how to interpret design information, the importance of sustainability and health and safety. We also learned about construction technology and design and building technology in construction.
Since then I've been learning on the job so I'm in the office working with the team. I've got my own workload to complete including using BIM software to create layout drawings of building services such as water pipes, ventilation systems, lighting and energy distribution systems, making sure that all building services meet health and safety requirements and environmental legislation. My manager is always on hand to support me.
I'll be back in college again soon for another six-week block of classroom training.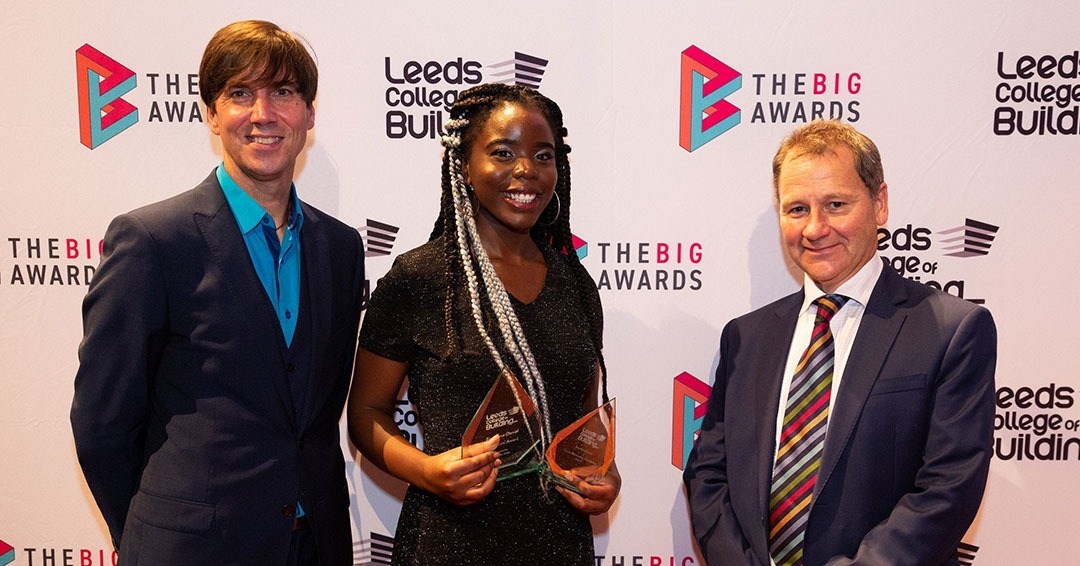 ---
Being an apprentice is helping me to grow mentally and is improving my way of thinking, seeing and solving.
Having my time split between college and work, helps me gain useful skills, experience and references as well as developing general skills such as time management. And because I am getting paid to learn, it makes financial sense.
If you are considering an apprenticeship I would say:
Take a keen interest in the subject – in my case engineering, construction and the built environment.
Be punctual and have good attendance
Be friendly and able to work in a team
Be adaptable and able to work in different situations
Be organised and able to work to deadlines
Inspired? Our recruitment opens 10th Feb, visit our apprenticeships page for details.
---