15 Jan 2020
NG Bailey receives Defence Employer Recognition Scheme Bronze award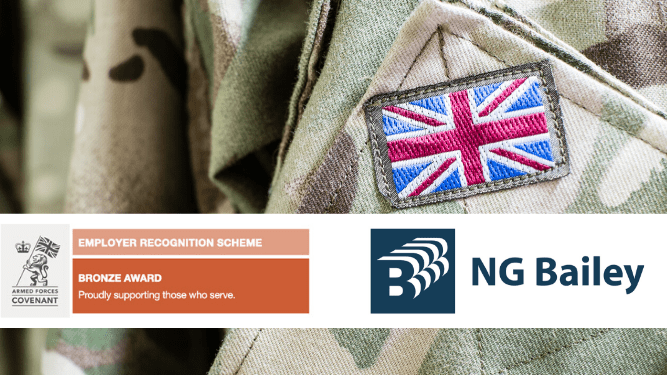 ​We're delighted to receive the Bronze award from the Defence Employer Recognition Scheme (ERS) in recognition of our commitment to the Armed Forces and our military strategy through which we aim to recruit ex-military personnel into NG Bailey.
The Armed Forces train people to the highest standards and their engineers and technicians work are specialists in aeronautical, avionics, electrical, mechanical, nuclear, communications and marine engineering, to name a few. The cross-functional skills and recognised qualifications gained are transferable to many sectors including automotive, aviation, construction, chemical-process, engineering and telecommunications and IT.
Throughout January our Resourcing team are working in partnership with our people managers, ex-service employees and external military charities to identify job roles which would be a match for former military personal.