5 Nov 2019
Asian Apprenticeship Awards Success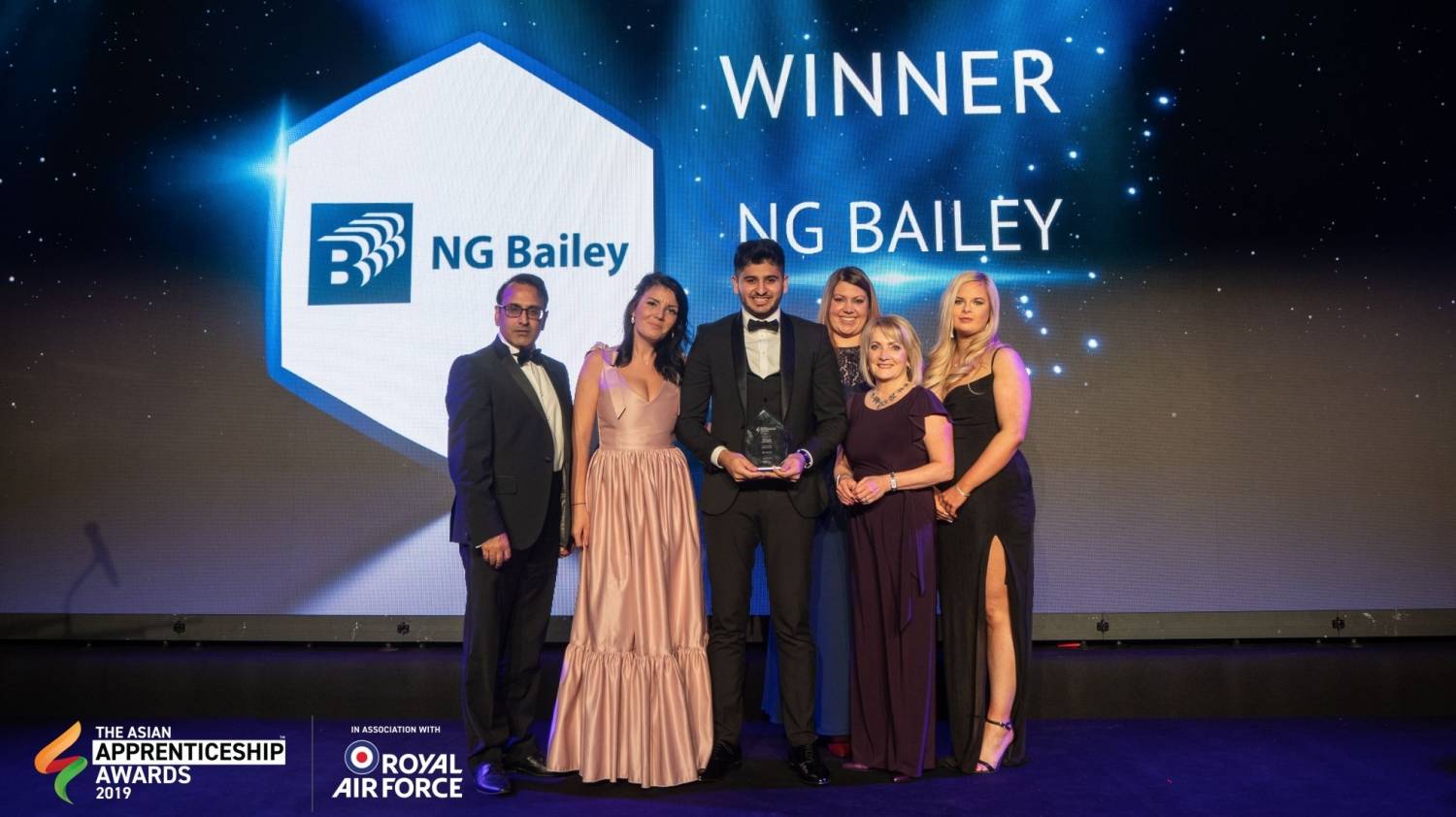 We're delighted to be recognised as Construction Employer of the Year in the 2019 Asian Apprenticeship Awards for the second year running.
The Asian Apprenticeship Awards recognise British Asian apprentices, their employers and training providers and aims to showcase the range of talent and hard work within BAME communities.
Now in their fourth year, this is the second time NG Bailey has been recognised as Construction employer of the Year. One of our apprentices was also a finalist in the awards.
This is yet another example of excellent achievement for our apprenticeships and apprentices.