19 Jul 2019
NG Bailey achieves Achilles BuildingConfidence Advanced membership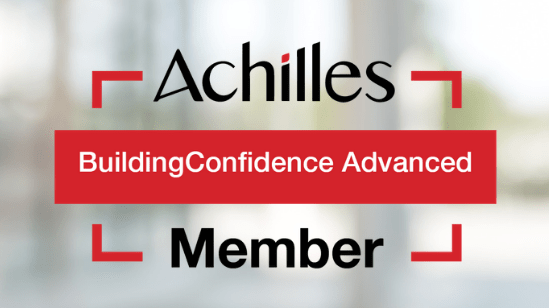 We're delighted to gain Achilles BuildingConfidence accreditation following a successful audit process.
Achilles BuildingConfidence is the construction industry accreditation and registration standard in the UK providing certification to Safety Schemes in Procurement and the Common Assessment Standard.
NG Bailey's advanced membership demonstrates compliance with industry standards and reduces risks across the supply chain.

Gaining advanced membership requires an annual audit and we're delighted to successfully complete the two-day assessment with no negative findings and the auditor's report highlighting several areas where we excelled. Having the BuildingConfidence accreditation ensures NG Bailey is demonstrating that we are meeting industry requirements, helping buyers reduce risk and streamlining procurement in line with the legislative and risk management needs of the sector.