19 Jun 2019
Taking to two wheels to boost charity funds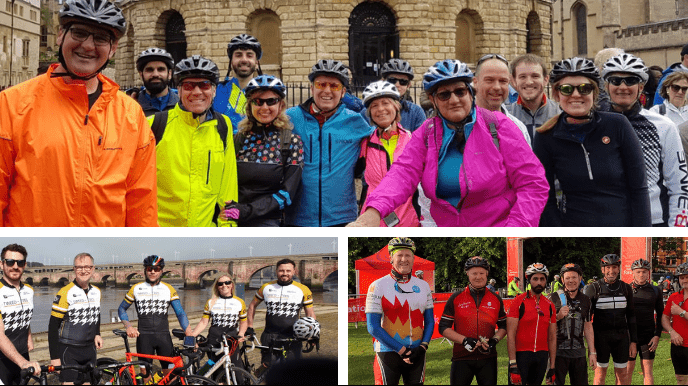 NG Bailey colleagues have been taking to two wheels to support charitable causes.
The soggy June weather hasn't dampened the spirits of our colleagues taking part in a trio of charity cycling events.
A team of eight completed the British Heart Foundation's 54-mile London to Brighton Bike Ride, raising more than £1,250 for our charity of the year. Another team from our London offices battled through challenging weather to cycle either a 40 or 80 mile route, they also raised more than £1,000 for British Heart Foundation.
At the other end of the country, a team of five completed the Tweed to Tees challenge cycling the 150 miles from Berwick upon Tweed to Stockton on Tees to raise funds for the North East Autism Society. They joined eight other cyclists taking part in the challenge and together have raised more than £7,000 to support the charity's ongoing work.