31 May 2019
And the winners are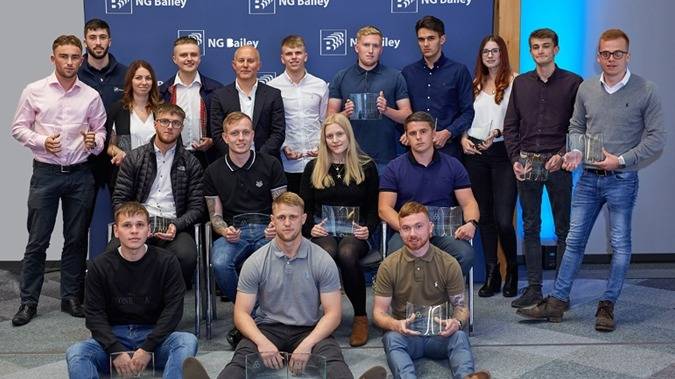 Outstanding NG Bailey apprentices have been celebrated at our Apprentice Conference.
150 apprentices from across NG Bailey attended the event which shared news from across the business and updates on how the award-winning apprentice programme is evolving.
The conference also featured special guest Emily Pearson from the charity Our Mind's Work, who spoke about the impact social media can have on mental health and the importance of being true to yourself.
The day ended with an awards ceremony recognising the very best apprentices in each year group.
Chris Bailey, Family Non-Executive Director presented the awards with 17 apprentices recognised for their outstanding contributions during the past year. Final year electrical apprentice Jake Williams was named overall NG Bailey Apprentice of the Year.
NG Bailey's Group Head of Learning, Frank Clayton, who hosted the event said: "The conference is a really important event for us, giving our apprentices the opportunity to learn about what's happening throughout the business, our plans for the future and the important part that each of them will play in making that future a reality. We also wanted to recognise their hard work and say thank you to those who have really gone above and beyond."