24 May 2019
NG Bailey signs the Armed Forces Covenant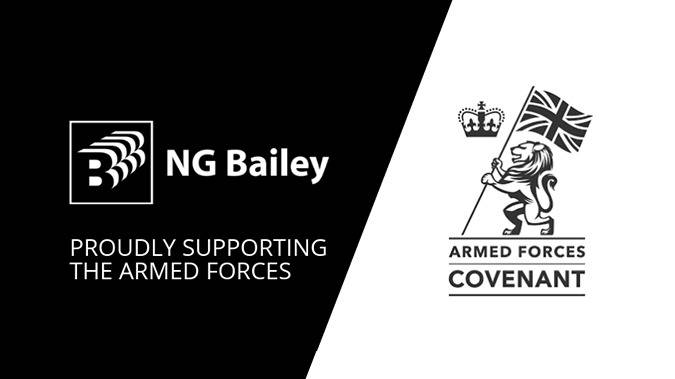 We're delighted to announce that NG Bailey has signed the Armed Forces Covenant in recognition of the value that our Armed Forces personnel, veterans and their families contribute to the country and our communities.
The Armed Forces Covenant is a promise by the nation ensuring that those who serve, or who have served in the armed forces and their families are treated fairly and with respect; by signing the pledge NG Bailey is further enhancing our focus of Fairness, Inclusion and Respect.
We have committed to support the employment of veterans young and old, and their spouses and partners; to support our employees who choose to be members of the Reserve Forces, including by accommodating their training and deployment where possible and to provide free employability workshops for veterans looking to secure employment.
By upholding this covenant, we join more than 3,000 businesses, local authorities and charities across the UK in recognising the contribution of those that have performed military duties. We believe they deserve our respect, support and fair treatment.