28 Mar 2019
Major Win at CN Specialists Awards
We are delighted to announce that NG Bailey claimed the MEP Specialist of the Year 2019 accolade at the Construction News (CN) Specialists Awards, which were hosted in London.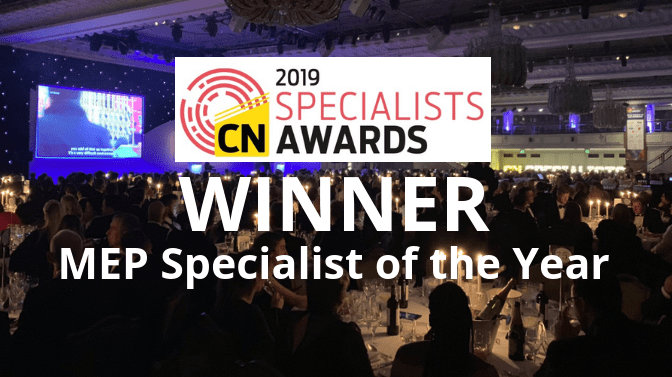 The judges were taken aback with the strength of this category and competition for first place was fierce. Commenting on our submission, the judges said: 'NG Bailey are true custodians of the industry, pushing construction forward as a viable career to young people, investing in its workforce and delivering exceptional projects'.

The judges also commented on the acquisition of Freedom and how it had futureproofed and diversified the Group and the markets we operate in. We were also praised for our commitment to supporting new talent through our apprenticeship programme and the £5m per year we invest in the training and development of our people. However, it was our commitment to improving the image of construction and the way the industry currently operates that impressed judges the most.
The judges continued: 'Because of its work in raising the industry's profile, the panel felt justified in awarding the category to NG Bailey, with the firm providing an "exemplary example" of leadership for other companies to follow'.
The CN Specialists Awards recognise some of the highest standards within the industry and this win recognises the collaborative achievements of our people, our projects and our performance.