4 Mar 2019
NG Bailey reaches 1 million RIDDOR free hours at its Offsite facilities
We're really pleased to announce that our Offsite manufacture colleagues have recorded an amazing 1 million RIDDOR free hours across our offsite assembly and weld facilities.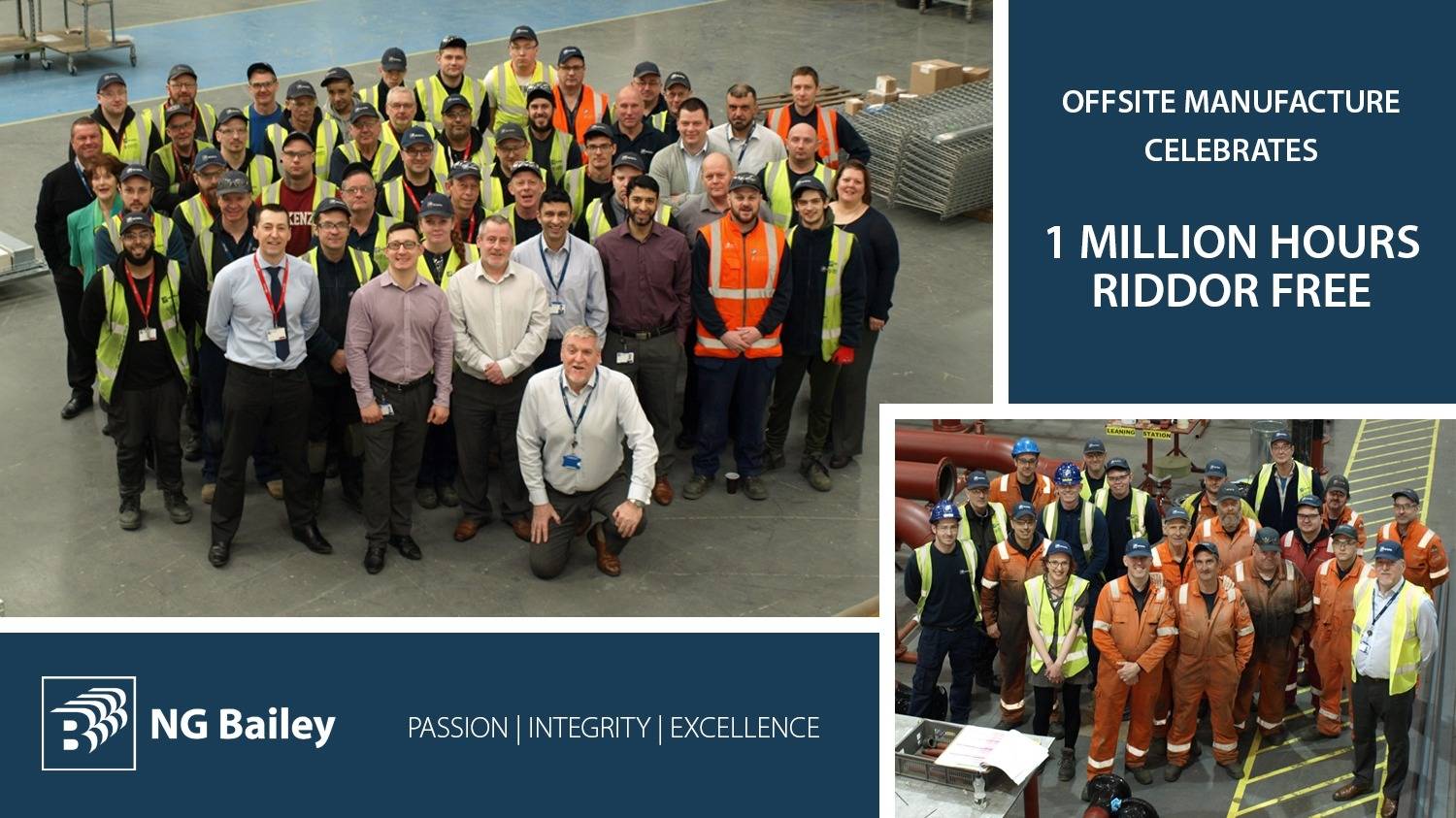 This great achievement is a culmination of over seven years of RIDDOR free work, which dates back to September 2011, and a fantastic example of our Safety First & Foremost principal in practice.
We currently employ 68 people at our bespoke production facilities in Yorkshire, including project engineers, mechanical and electrical engineers, welders and shop floor operatives, and this achievement wouldn't have been possible without their care and diligence. Together they help us to design, build and deliver pre-fabricated modular building services to fulfil the requirements on a wide range of our projects, which span across a number of sectors.
Some of the advantages of using offsite manufacture include; less people movements on site, less on-site waste through managed products and an overall reduction in site man hours, all of which can significantly reduce potential safety risks and hazards when compared with traditional construction site build conditions.
We continue to champion the use of offsite manufacture because of the many benefits it has to offer to our customers. It also supports our overall aim as a business to work safely, responsibly and sustainably.
"This is a really great achievement and something we're very proud of. Reducing safety risks and hazards is an important element of what we do through our work here, which in turn offers a range of benefits to our projects and customers, as well as the wider business.
"I'd like to thank all our people who have helped us to reach this milestone. We hope to continue to build on this success."
Mark Watkins, General Manager, Offsite manufacture