19 Feb 2019
Want to be an apprentice with NG Bailey?
Do you want to kick-start your career with an apprenticeship? If the answer is yes, we are now looking for people like you to join our 2019 apprenticeship programme.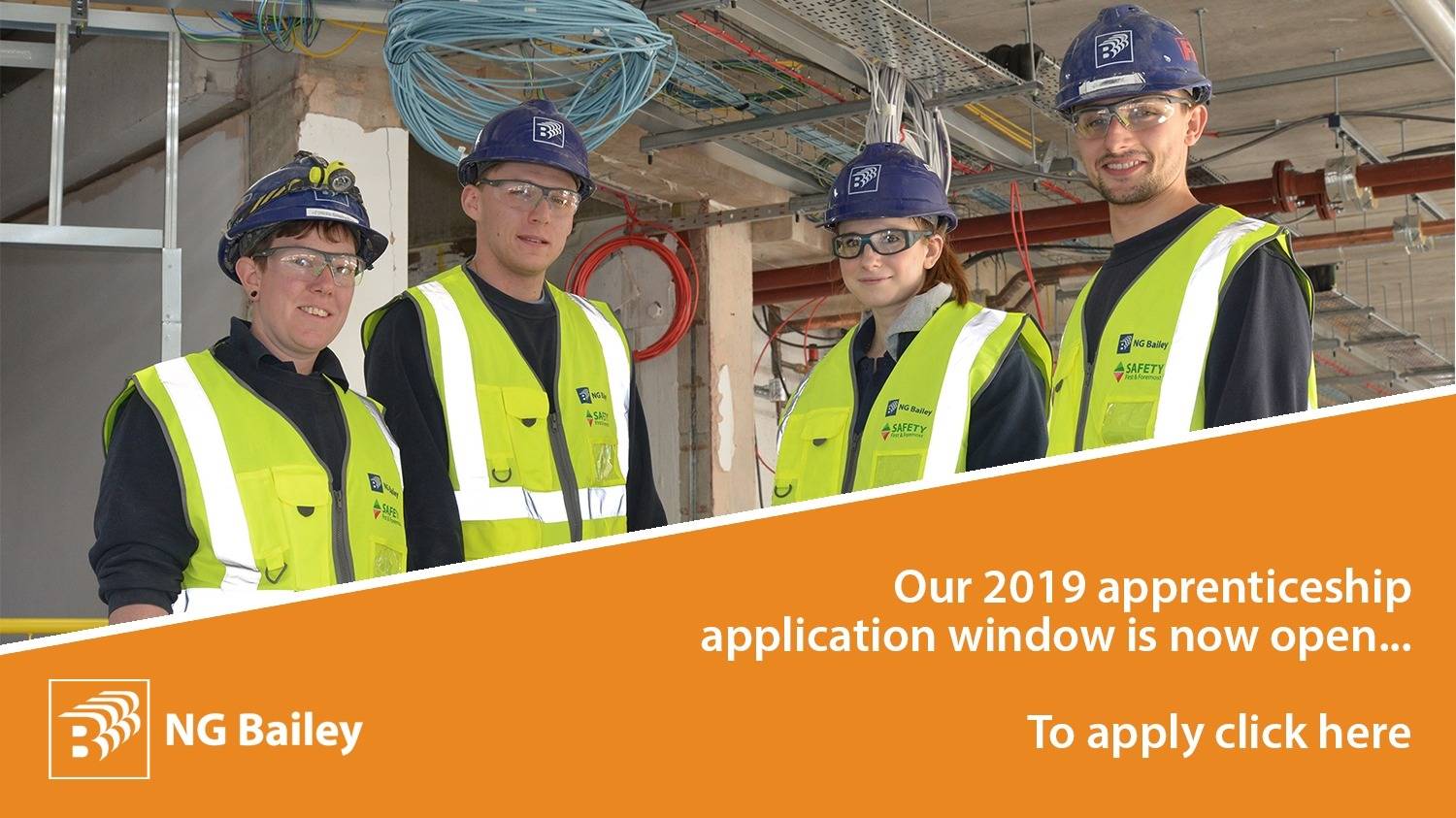 An apprenticeship offers a different career path to full time study at college or university. You can learn and gain valuable skills and experience, all whilst getting paid – sounds like a great opportunity doesn't it? So if you are enthusiastic, hardworking and think you've got what it takes then why not apply for an apprenticeship with us!
When it comes to apprenticeships we really know our stuff and an amazing 5,700 people have successfully completed an apprenticeship with us since 1934.
This year we have six different types of apprenticeship available including; electrotechnical, heating and ventilation engineering, Building Services Engineering (BSE), BSE design, BSE estimating and quantity surveying.
We're opening up our apprenticeship opportunities in three stages, so check out the dates and locations below to see when you can apply for an apprenticeship in your area:
w/c 18 February – apprenticeships in Birmingham, Leeds, Manchester and Reading
w/c 4 March – apprenticeships in Bristol, Cardiff, Durham, Exeter and Sheffield
w/c 18 March – apprenticeships in London and Scotland
To apply to be an apprentice with us this year and find out more about our award-winning apprenticeship programme, please click here.
If you'd like to contact our apprenticeship development team please email: apprenticeships@ngbailey.co.uk