1 Feb 2019
NG Bailey to deliver MEP works on St Johns development in Manchester
NG Bailey has been selected by developer Allied London and construction partner Lendlease to deliver the MEP works for the £1.25bn St. John's development in Manchester.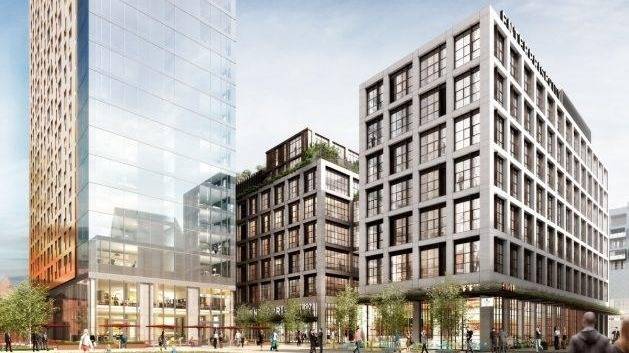 We join contractors Briggs & Forrester, HE Simm and SES Engineering Services to work collaboratively to deliver the £100m package of works.
St. John's is Manchester's newest city centre neighbourhood comprising of commercial, leisure and residential spaces.
As MEP framework contractors we are being engaged early to drive value into the project and will be working together on a collective approach to BIM and design.
The first project that forms part of the MEP framework will commence over the coming months.
"We have a strong portfolio of Manchester-based projects and we look forward to building on our extensive experience, integrating our offsite manufacture capabilities, as well as offering a true end-to-end solution through the inclusion of our services division."
Paul Briars, Regional Director for Engineering, North West