21 Jan 2019
NG Bailey presents at Heathrow DfMA and offsite supplier event
Our General Manager for Offsite Manufacture, Mark Watkins, recently presented at the Heathrow DfMA (design for manufacture and assembly) and Offsite Construction Event, hosted in partnership with the Supply Chain Sustainability School.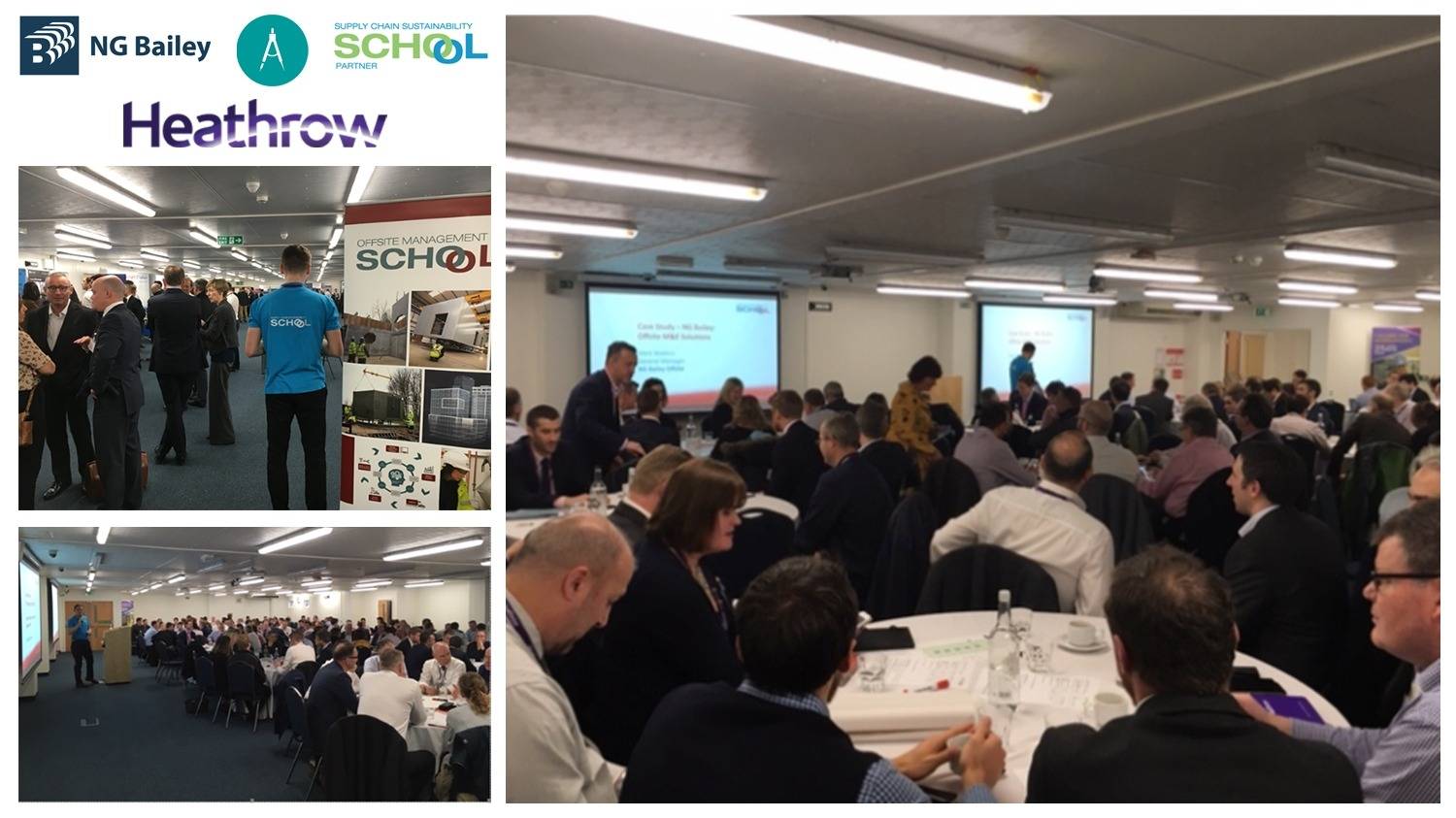 Heathrow Airport invited suppliers with innovative offsite solutions and DfMA experience to present to their procurement and development teams as part of the event, which was attended by over 160 people.

This session offered an opportunity to showcase the experience of applying offsite construction techniques in major infrastructure, retail or airport environments and consisted of a mix of presentations, case studies and group exercises to share key knowledge on DfMA and offsite solutions.
Our Offsite team also hosted a stand during the event's exhibition, which was attended by over 330 visitors.
"It was a really successful event and offered a great opportunity to showcase our offsite expertise and experience as a business, as well as meet with other specialists and suppliers in the offsite manufacture field.
"The event also encouraged open discussion about the key influencing factors, innovative solutions and future developments in the sector."
Mark Watkins