14 Dec 2018
Over 40 festive hampers donated to Kidz Klub Leeds
​We recently joined together with our client, Landsec, at the White Rose Shopping Centre in Leeds to support Kidz Klub, a local charity that works to improve the welfare of the children and communities of inner-city Leeds.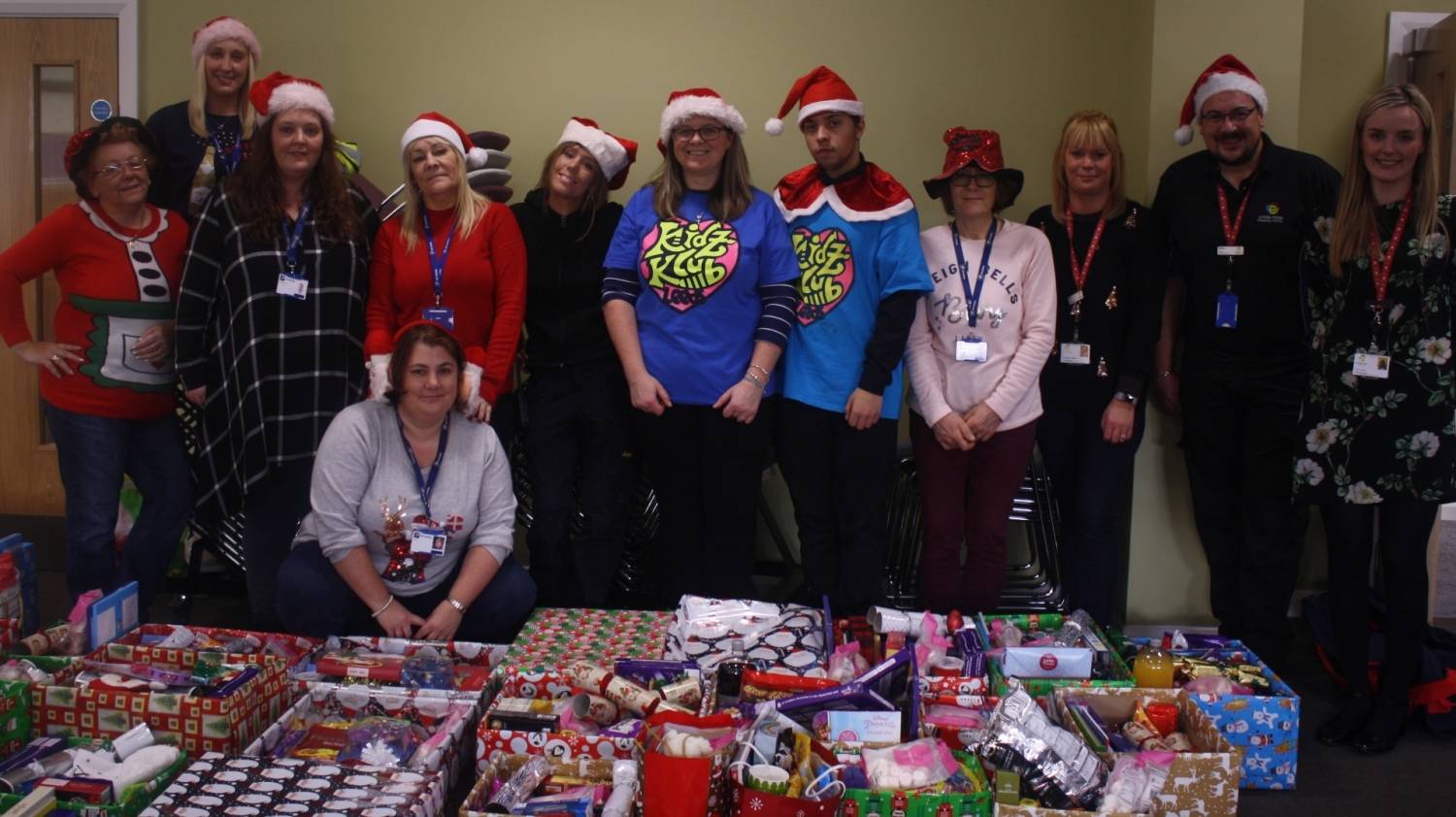 The aim was to collect treats, food and toys to fill as many hampers as possible and make Christmas extra special for local families who are unable to afford the basic essentials for their children and find the festive season a difficult time of year.

Our local offices also got into the festive spirit and overall enough items were donated to fill an amazing 42 hampers. This is a remarkable result for Kidz Klub Leeds and will hopefully go a long way to helping local families.
Not only did they donate but some of our Leeds, Wakefield, Drighlington and Denton based colleagues also gave up their time to help the Kidz Klub volunteers put the hampers together.
"We are a small team at Kidz Klub Leeds and Christmas is our busiest time. The support NG Bailey has given us over the last month is immeasurable. Not only will it enable us to bless many children and families living in the poorest areas of Leeds with the gift of a really special hamper this Christmas, but it has given us back some time, where we would otherwise be rushing to wrap presents and hampers, to spend with the children and families supporting them and letting them know they are valued. This is so important to the children we work with!"
Clare Spencer, Kidz Klub volunteer