12 May 2021
From apprentice to supervisor role for Harry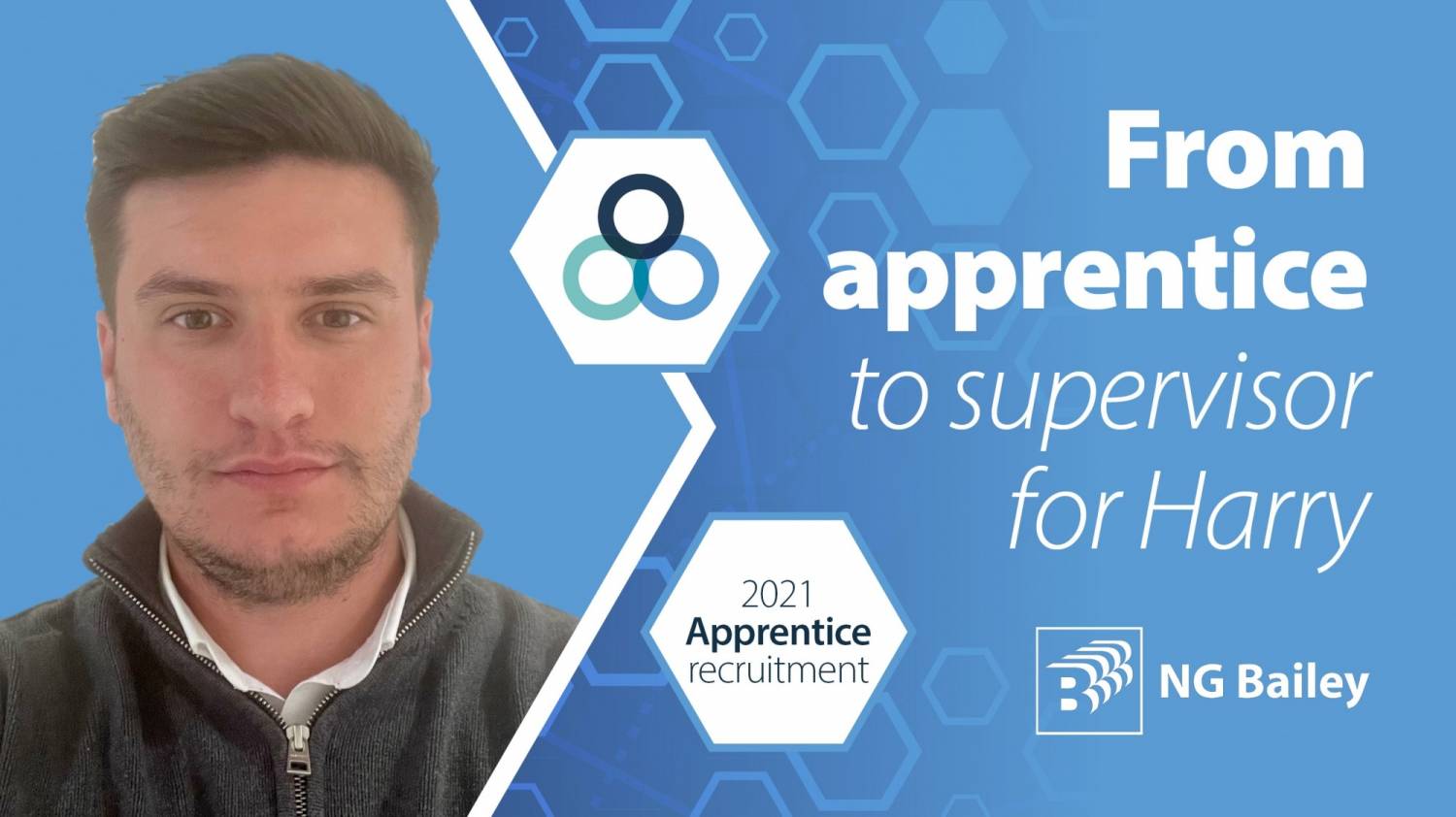 As our 2021 apprenticeship recruitment continues, we hear from former apprentice Harry, who is now working as a supervisor in our Facilities and Infrastructure Services (FIS) team.
Harry completed an apprenticeship in planned and reactive maintenance on heating and ventilation systems and has grown in confidence as well as experience. He explains: "Having a speech impediment I was anxious about how I would be treated on-site and at college, but with the support of my line managers and NG Bailey's apprentice development partners, my confidence grew to the point where it didn't affect me anymore.

"Throughout my apprenticeship, I always had the support of my on-site supervisors and line managers, this really helped with personal progression as well as my technical development. Since completing my apprenticeship, I have worked at various locations in London but have actually now returned to the contract I first worked on – but now I am a site supervisor. No two buildings are the same so there is always something to learn at each location.
"My future aspirations are to keep progressing and make a positive impact on the business."

If you are interested in becoming a service and maintenance engineer, we currently have vacancies to join our FIS team in Liverpool, Warrington, Manchester, Reading, Fife and, London. Successful candidates will work alongside some of the industry's best and develop the skills needed to maintain facilities such as prestigious office buildings, sports grounds, and shopping centres. Apprentices will be based at a facility and will also train with a leading college or training provider to complete the Building Services Engineer, Service, and Maintenance Advanced Apprenticeship.
For further details here