5 Mar 2021
A day in the Life...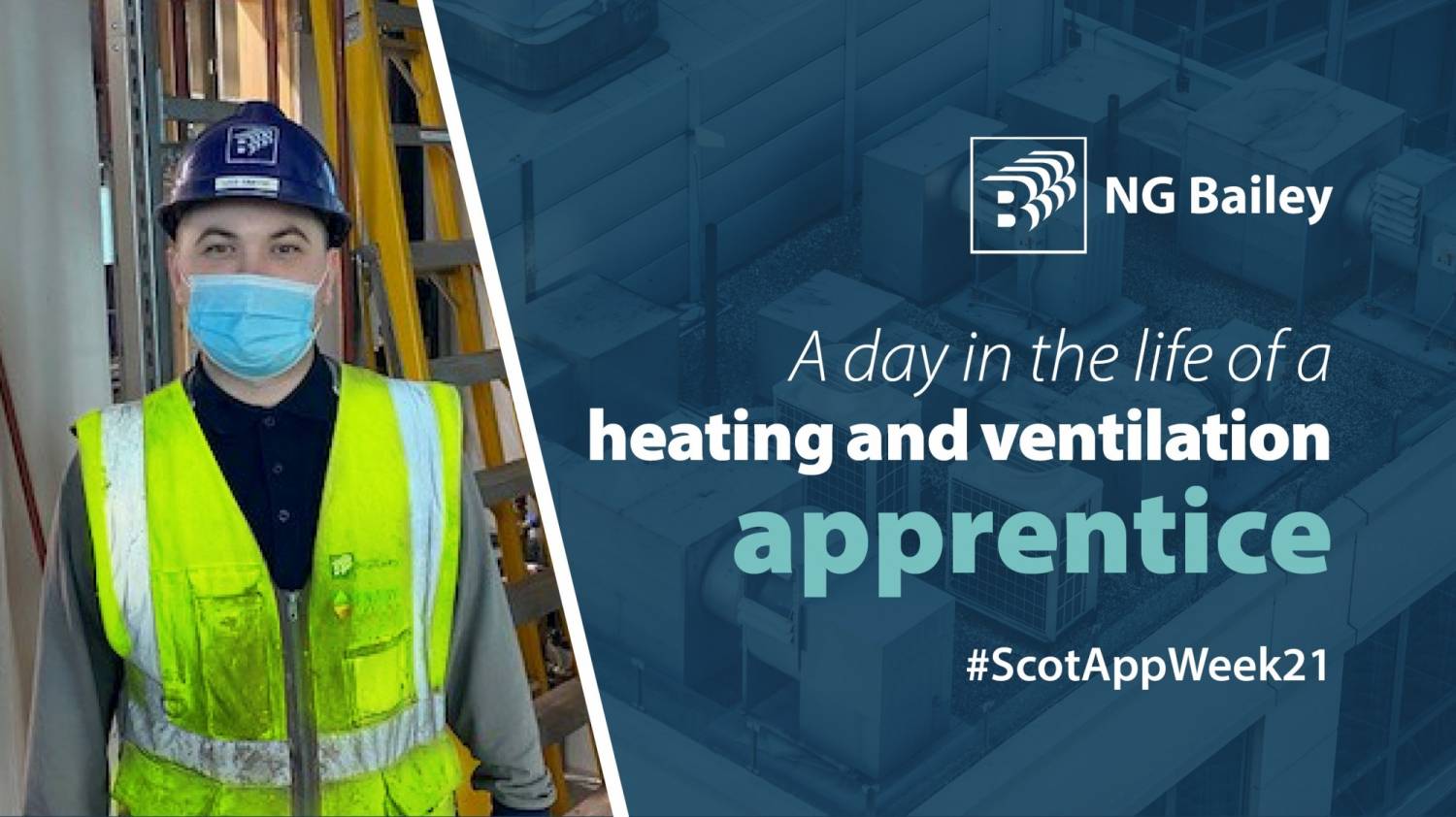 It is Scottish Apprenticeship Week and we're hearing from another of our current apprentices in Scotland. Today we meet Lee Smith, a second-year heating and ventilation apprentice.
Lee who has recently worked at the Golden Jubilee Hospital project in Glasgow and the New Science Teaching Hib at Aberdeen University, chose an apprenticeship after completing a City and Guilds Plumbing and Heating course.
Lee said: "I enjoy the apprenticeship because it gives me the opportunity to learn the theory at college and put it into practice on site – so I get two different experiences.
"College is interesting because I'm learning about all different aspects of the trade such as gas, oil and steam that I haven't necessarily yet had experience of working with on site. Because of the pandemic, college learning has gone online, it took a bit of getting used to, but I'm used to it now and it has meant that my training hasn't been interrupted; we've even been able to carry on with exams.
"When I'm onsite, my day starts around 7.30am and I'll have a meeting with the qualified tradesperson that I am working with that day to be assigned tasks. This might be making up bracketry arrangements or valve sets.
"Now I'm in my second year I'm becoming more independent and I'm able to undertake more tasks without direct supervision, but there is still a lot of support available and there are always experienced people around to share their knowledge and experience."