2 Mar 2021
NG Bailey supporting Manchester's 'Our Town Hall' project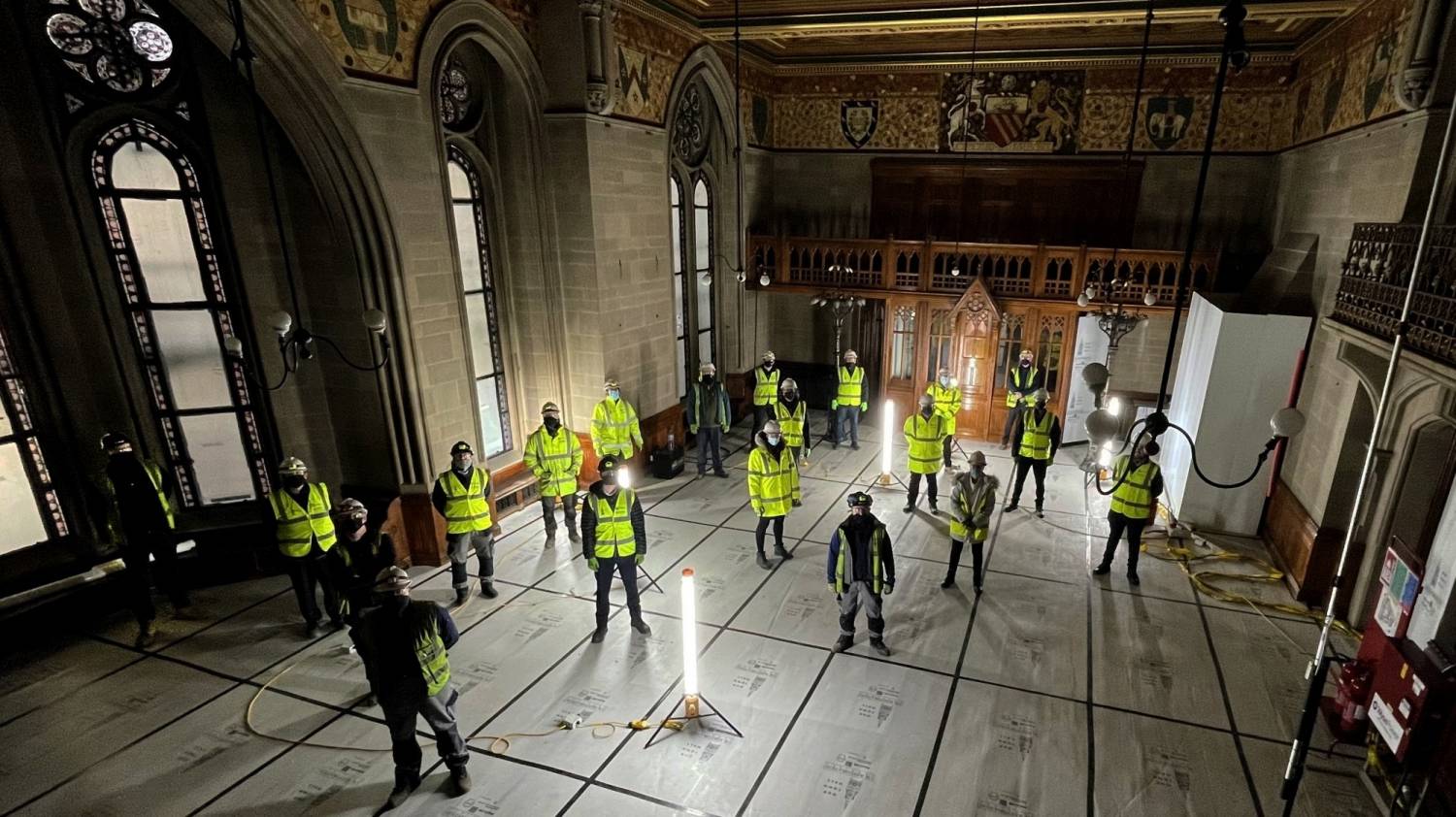 NG Bailey is supporting the refurbishment and partial restoration of Manchester's prestigious town hall.
We were appointed by Lendlease following successful completion of a pre-construction services agreement, which saw the company define the scope of works and assist in the development of the design and work within Manchester City Council's previously agreed budget to finalise the costs for the safeguarding and partial refurbishment of the landmark building.
The 'Our Town Hall' project for Manchester City Council will protect the grade I listed building, which dates back to 1877.
Work is well underway on the project which will see us undertaking the removal and replacement of all mechanical, electrical, and plumbing services. Working together with our Engineering division, our Offsite Manufacture and IT Services business units have played an integral part in the tender process and this close working relationship will continue throughout the project.
The town hall is more than 140 years old and while it remains structurally sound, it is now seriously showing its age with many elements reaching the end of their natural lifespan. The refurbishment project will not only transform users' experience of the building putting more of its civic treasures on show and making it easier to get around.
The project has a strong focus on social value and as part of our commitment, we are engaging with the local community; including schools, colleges, and charities, as well as creating professional, site-based, and apprenticeship opportunities for Manchester-based people throughout the scheme.
We have commenced work on-site and will be involved until the project's 2024 completion.
Chris Smithies, operations manager and project director for the scheme, said: "As a business, we have a wealth of experience of working in the heritage sector, delivering some truly unique and complex projects.
"We look forward to building on this experience with 'Our Town Hall', integrating our offsite manufacture capabilities, as well as offering a true end-to-end solution through the inclusion of our Services division.
"We're really proud to be involved in shaping this historic and iconic Town Hall building for the future."
Councillor Nigel Murphy, deputy leader of Manchester City Council, said: "This is a hugely complex scheme which will protect and improve access to our iconic Town Hall and its treasures for current and future Mancunians. We're taking ambitious steps to ensure this magnificent structure endures as a source of pride at the heart of the city for generations to come.
"A huge amount of careful and detailed work has already been done, but there's much more for the project team to do ahead of the Town Hall reopening to the public in 2024."