19 Jun 2020
Offsite Manufacture plays crucial role in University project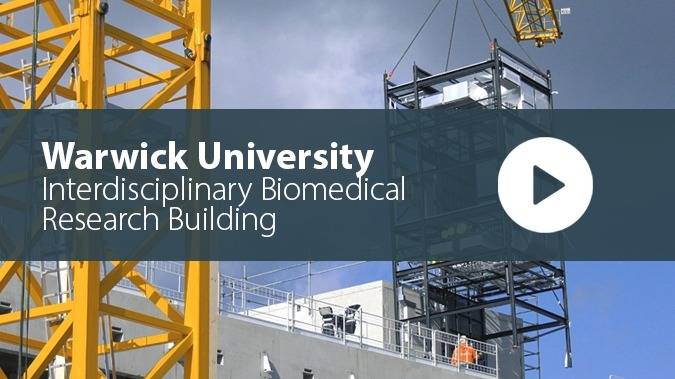 The development of the Interdisciplinary Biomedical Research Building (IBRB) at the University of Warwick is an outstanding example of collaboration and modern methods of construction. The £54.3m project is being completed to world-class, industry-leading standards with at least 50% using offsite construction.
When complete at the end of 2020, the state-of-the-art research building will bring together up to 300 biomedical research students from the School of Life Sciences and Warwick Medical School to fight human diseases. The new building is 7,000sq meters and will provide a 400-seat lecture theatre and a five-storey laboratory as well as various social and collaboration spaces.
Working in close partnership with principal contractors Wilmott Dixon and the University of Warwick, NG Bailey is delivering all the mechanical, electrical and plumbing installations – the majority of which have been manufactured and assembled at our specialist Offsite Manufacture facility in Bradford.
We took a behind-the-scenes look at how using our Offsite Manufacture facility has been key to delivering this project here.