4 Dec 2018
NG Bailey wins £80 million in new contracts
Our Services division, which incorporates the recently acquired Freedom business, is celebrating a successful second half of the year, securing nine new client contracts, worth more than £80 million.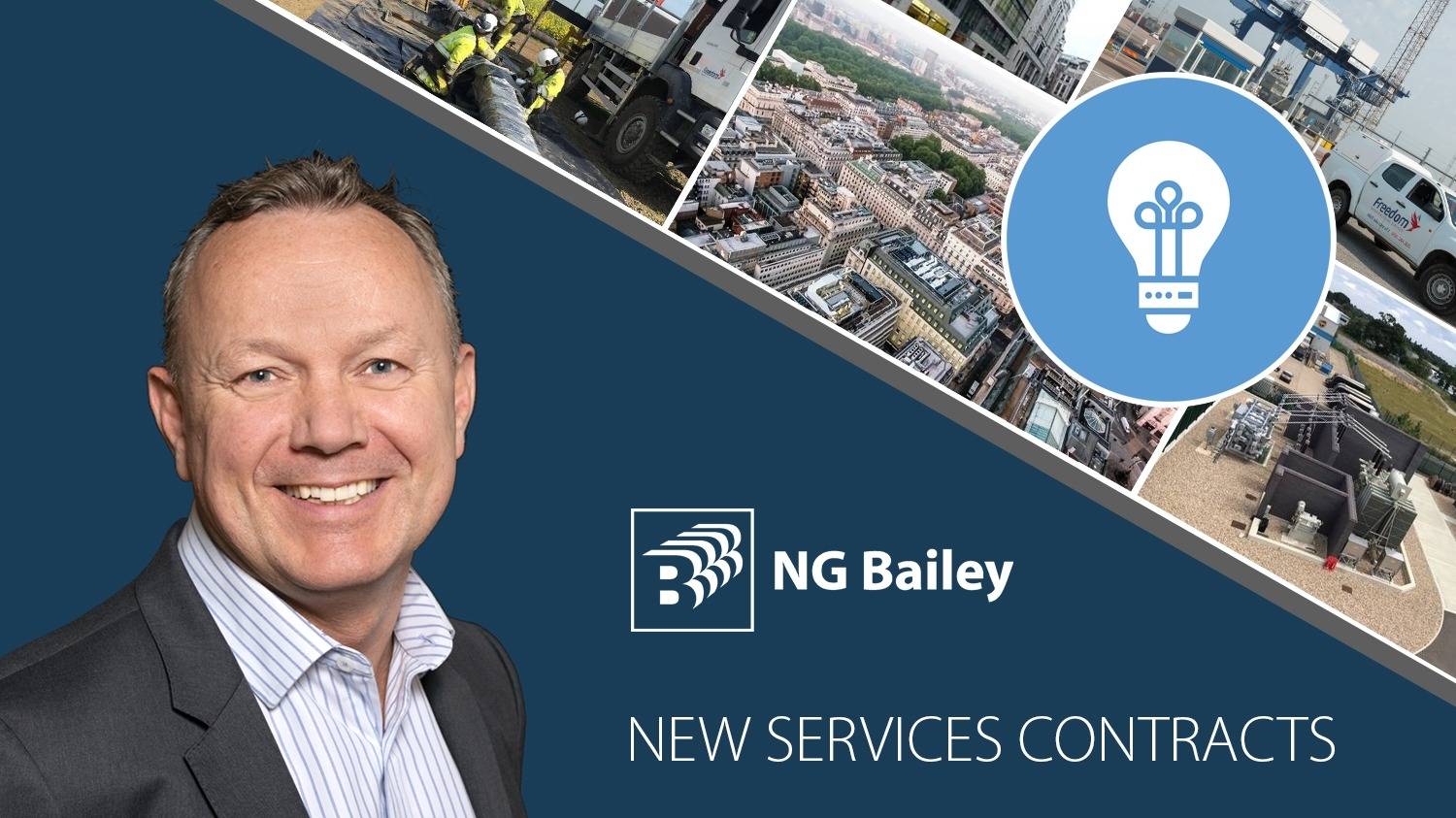 These include the contract renewal with UK Power Networks to manage and maintain the UK's largest network of high voltage substation civil assets and grounds vegetation. This contract has been successfully held since 2002 and the latest renewal will extend the relationship with the electrical distribution network operator for another four years. In addition, it has secured a further contract extension covering both Overhead Line works and Distribution Capital Delivery Services for UK Power Networks.
The Services division has also secured a contract with specialist property investors Capital and Regional. The three-year project will see the business deliver mechanical, electrical and building fabric maintenance to seven shopping centres throughout the UK.
Further contract wins have been secured for clients including Northern Powergrid, clothing company Next, Eurotunnel and the Port of Dover, where a new four-year project for M&E planned and reactive maintenance will be delivered.
"It is great to see so many clients putting their trust in us to deliver and the number of agreements being renewed demonstrates the level of service and expertise we offer to our clients.

"The acquisition of Freedom, and the creation of our broader Services division, has enabled us to extend our range of services and develop a presence in new sectors. Freedom's skills and expertise has increased our capabilities within electrical infrastructure and this, combined with our innovative approach to large engineering and services projects, has created strong growth opportunities for us and increased value for our clients."

Peter Jones, Managing Director for Services